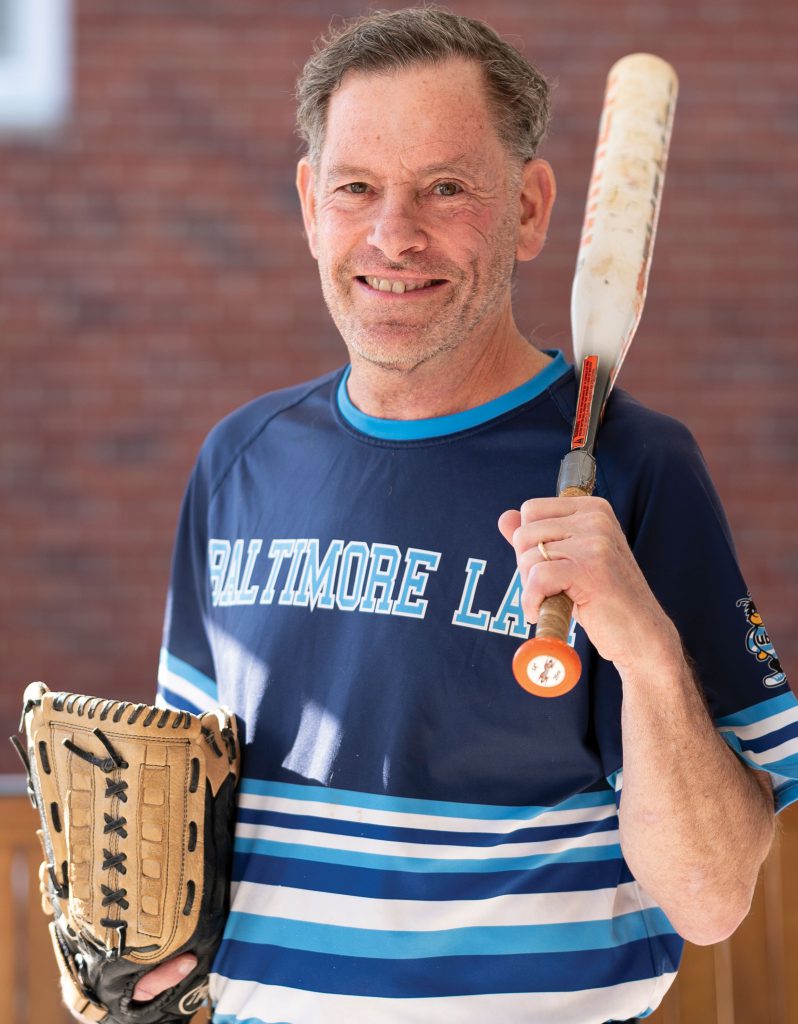 Most people know that former Baltimore Oriole Cal Ripken is baseball's Iron Man. But Baltimore has another iron man who is not quite as well-known: my dear friend, University of Baltimore law professor Don Stone, who has retired after 32 years of extraordinary teaching, service and scholarship. More accurately, Don is an iron man with a heart of gold. 
If there was a Hall of Fame for law professors, Don would qualify for several reasons. He has always been an excellent teacher who cares deeply about his students and is in turn loved by them — in Criminal Law, where he would enliven his classes with Ninja Turtles and other props; in the Mental Health Law Clinic (which he created), where he supervised students in the representation of mentally ill patients facing involuntary civil commitment at Sheppard Pratt Hospital; and the Law and Disabilities Seminar (which he also created), where he and his students would discuss and debate important legal issues affecting disabled persons. 
Don has performed an incredible amount of service to the community, in his decades of tireless efforts representing mentally ill patients at Sheppard Pratt (apart from his work in the law clinic), and his work with the Homeless Persons Representation Project and Disability Rights Maryland, among other such activities. As far as "inside service," Don has done yeoman's work for the law school, serving as the Associate Dean for Academic Affairs and playing vital roles on various committees. Don was the first official director of the law clinics, helping to establish the excellent reputation that the clinics have today. 
Don has been an excellent and prolific scholar, who has written over a score of articles on important topics concerning mental health and disability law. Thus, Don has been a "three-tool" star, and these accomplishments have earned him great recognition: several awards for teaching and service, and two endowed chairs.
But Don is much more than a three-tool star, if that weren't enough. To begin with, there is Don's incredible work ethic and stamina, beginning with the "streak": Don taught 32 years at Baltimore Law and never missed a class due to illness or injury; he even hobbled to school to teach his class just one week after knee replacement surgery. By comparison, Cal Ripken, baseball's so-called Iron Man, went a mere 16 seasons without missing a game. 
Don also served for six years as the Associate Dean for Academic Affairs, which is the modern-day record for service in this role. And Don has played for 32 years and counting on the law school softball team, a record that will likely stand forever. Adding to Don's "iron man" status is the fact that he has completed eight full running marathons, several half marathons, and regularly does 30 mile-plus bike rides — and a lot of this was done following surgeries for a torn meniscus (twice) and eventual knee replacement. 
Don's work ethic and stamina are not his only outstanding virtues. Most importantly, Don epitomizes community building. Whatever he does, it is about bringing people together — students in particular — and creating an environment where individuals are respected and treated with kindness. While serving as associate dean, Don instituted the policy of having no classes from 12 to 1:30 p.m., to provide a free period for students (and faculty), where they could engage in social and other activities. 
More recently, Don both created and served as the faculty coordinator for the University of Baltimore softball tournament, which offers law students an outlet from their studies as well as an opportunity to meet other law students and alumni. Sure, softball was fun for Don, but the key for him was the community it created for the students who participated. Don has done the same in several other ways, such as having his clinic students over for dinner each year, participating for many years in Camp Connect, a summer camp that reunites foster children with their siblings, and delivering meals every Friday to seniors and persons with disabilities through Meals on Wheels.
So, to my dear friend, congratulations on an amazing 32 years at Baltimore Law and your lasting legacy of excellence, work ethic and community building.
Share this story with your network: