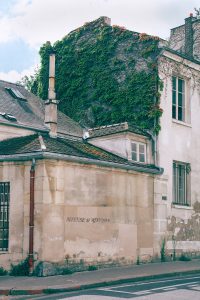 Existential
Lee Landau
No plagues rain down on us, no sign
of a personal god anywhere, and
instead of standing to
daven
my love's
snores reach God's ear
like sound as an organ donation
where I stare and laugh again.
I want an easy death
in my sleep, a fatal heart attack.
no personal
God will ever intervene, no final
decisions about heaven or hell.
Just me reborn as a mound
of ivy set on running up
around the roof of my old home–
picture a stucco, two-story,
1952 house covered–
daring anyone to root out
its existential growth,
folded where the dead
gather, its original color
defaced, framed
now in ivy's hunter green and hardy,
determined, only
uncertain about the next life.
Lee Landau has been a finalist in four poetry contests. Her work has been published in: Wisconsin Review, Reed Magazine, New Millennium Writings, Poetica, Common Grounds to name a few. By submission-only she has workshopped Sharon Olds, Billy Collins, Dan Halpern, Tom Lux, Dara Weir.