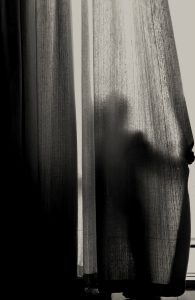 Vacancy
Tak Erzinger
Betrayed in a borrowed house
she said, "I've lost my mind."
She drifts into song
lyrics echo from childhood
she holds still, in a room, calling
for sisters long gone
nameless strangers, children, visit
sometimes taking her hand
there's a hole in her memory
and a void in her eyes.
She wants someone to take her home
but her memory is unforgiving.
Youth arrives, an attendant, bringing
sunshine, fresh cut grass and summer
first love returns in a dream, not the
young man who pushes her through the garden
and her nurse hums, "Sail away ladies"
as her life blurs
against the window pain.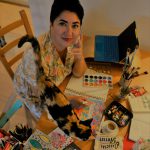 TAK Erzinger is an American/Swiss poet and artist with a Colombian background. She lived many years in Fells Point. Her forthcoming book "At the Foot of the Mountain" is being published by Floricanto Press, California. Follow her on Instagram: takerzinger and Twitter: Erztak.