PRINT
Since 1965, Welter has been publishing the very best poetry, fiction, and nonfiction from around the world.
Take a sneak peak at what's inside our recent issues, and read some of our oldest journals from the archive.
---
CURRENT ISSUE |

Spring 2022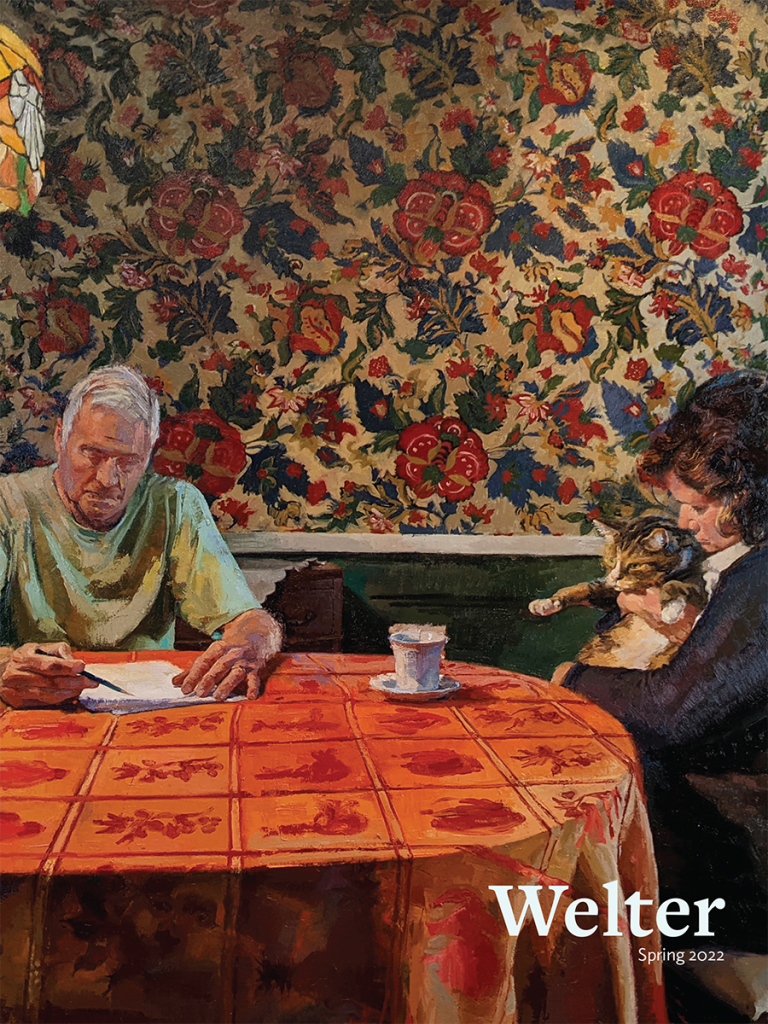 Inside Welter 57
Inside volume 57: Fiction from Ally Waldon and James Magruder. Non-fiction by Hilary Sigismondi and Bernie Groves. Poetry from Kathleen Kimball-Baker, Elisheva Fox, Shirley J. Brewer, Iliria Osum, Janelle Cordero, Christopher Linforth, Kayla Renee, Robert Wilson, Alexander Etheridge, Lisa Cantwell, Liz Holland, Carol Lynn Stevenson Grellas, and Orlantae Duncan. Also art featured from Grace Doyle, Vaiva Kovieraitė-Trumpė, Matthew Mahlstedt, Italo De Dea, Luke Manning, Jim Ross, Peter Vukmirovic Stevens, Giovanni Garcia-Fenech, and Ellie Wardman.
A full table of contents and additional information about this issue can be found under our Current Issue page.
---