In a new piece for Erickson Living's Tribune, associate professor and director of the M.F.A. in Creative Writing & Publishing Arts program, Kendra Kopelke, talks about supporting and publishing the works of senior writers.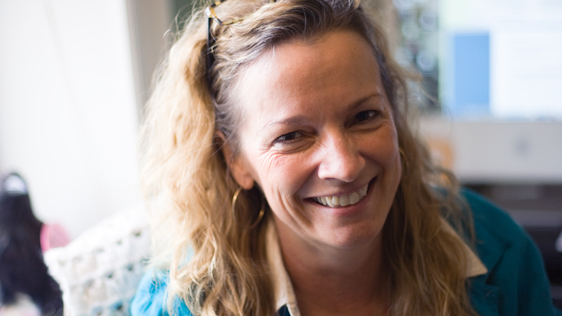 In 1990, Kopelke was inspired to help launch Passager, a UB-affiliated journal dedicated to writers over 50, because of the impact that her older students had on her as a young professor. "Working with older writers who had so much passion and wisdom changed my life," Kopelke told the Tribune.  "Being as young and naïve as I was, they opened my eyes and taught me so many things as a writer. Here I was, their teacher, and I think I was doing the lion's share of the learning."
Passager is still going strong today and because of its success, Kopelke and coeditor Mary Azrael added a book publishing arm in 2005 called Passager Books. Passager Books produces anthologies, poetry collections, short fiction and memoirs by authors whose work has appeared in the journal, including the new book A Sunday in Purgatory by centennial poet Henry Morgenthau III. The M.F.A. program will host a special reading with Morgenthau on Monday, Feb. 20 at 7 p.m. in the UB Student Center.
Learn more about Assoc. Prof. Kopelke.