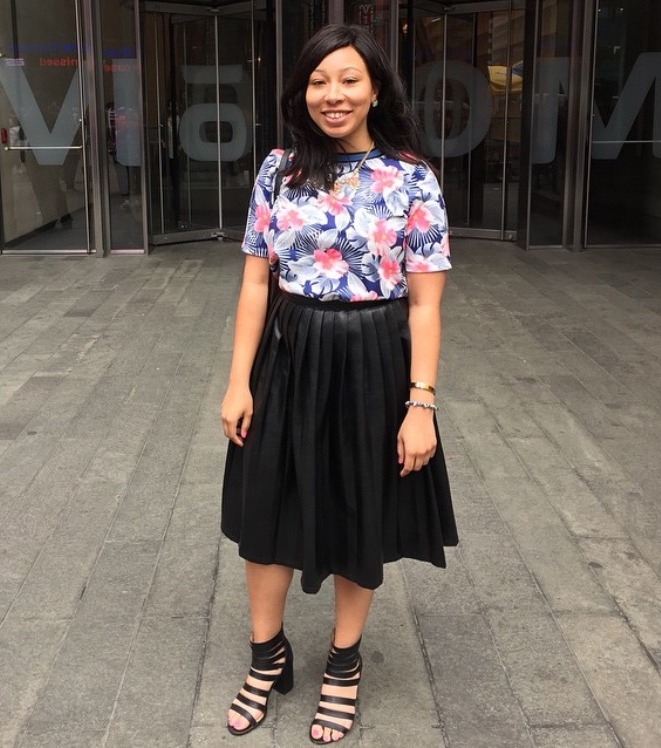 Written by Christy McCurdy
There she was: Abbi Jacobson, co-star of Broad City, the popular sitcom television series on Comedy Central. This wasn't an average day. It was the first day of Laurise McMillian's summer internship with MTV, and there, before her eyes, stood one of her favorite celebrities. "Seeing a celebrity is one thing," she remembered, "but seeing the celebrity that you have a poster of in your bedroom and trying not to freak out is super hard." Laurise had to repress her fan girl side, and she did. MTV didn't have many rules for their interns, but staying composed during celebrity visits was one of the few.
Besides mastering self-control, Laurise learned a lot during her three-month internship at Viacom, owner of MTV. After discovering their internship program during a media conference in NYC, she was immediately interested. As a UB senior studying Digital Communication and specializing in Media Production, Laurise was a perfect fit for Viacom's Social Media Marketing Intern position. Her responsibilities ranged from creating ideas for daily Instagram posts, to using a 3D camera to snap photos of celebrity guests like Cody Simpson, Tori Kelly, and Nathan Sykes. Prior to MTV's Video Music Awards, Laurise brainstormed with employees and other interns to develop a social media strategy for the show. She also designed a CoverGirl sponsor board on Pinterest, connected with Miley Cyrus fans on Twitter, and researched behind-the-scenes data on Snapchat, among a wide variety of other projects.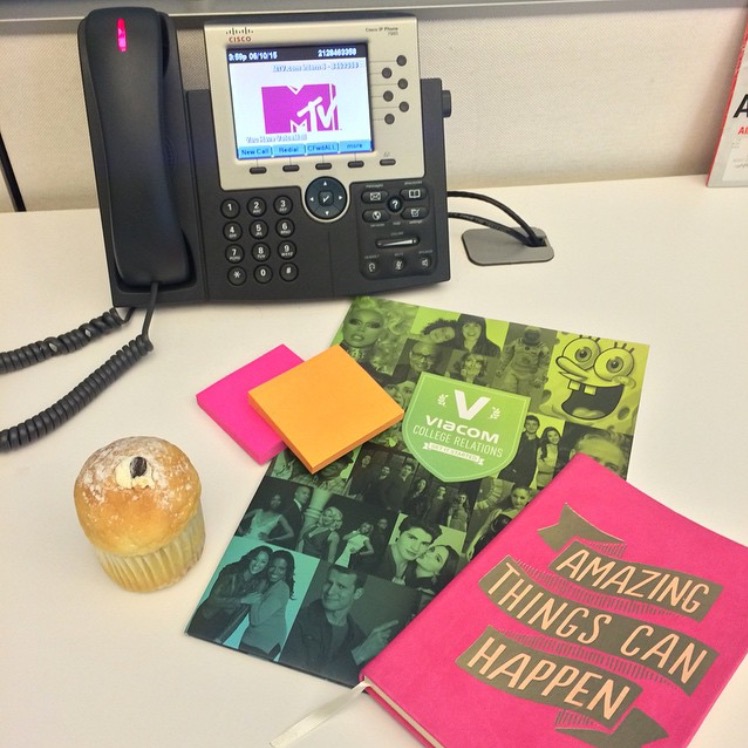 Laurise would do another internship with MTV in a heartbeat. She loved living in NYC and thrived in Viacom's creative environment. She wasn't stuck doing any of the typical intern duties, like making coffee and stuffing envelopes. Viacom truly invested in their interns, and their Intern Welcome Party went above and beyond to prove this. Apparently, cupcakes and ice cream weren't enough, but what about a surprise performance—in the interns' honor—by the highly successful music artist, Andy Grammer? Andy commended the interns for sacrificing their summer freedom to invest their time wisely, a choice that Laurise does not regret. "MTV was great to their interns," she frequently noted. They weren't strict about dress codes or anything, for that matter. She always felt accepted in the Viacom community, even when she snapchatted a picture of her lunch on MTV's official Snapchat, instead of her own account, because she forgot to log out.
Looking back, Laurise believes that Viacom's leading example in expansion and innovation made the biggest impression on her. Their ability to create new ideas and strategies, and have the world copy them, sets them apart. She is already applying the skills she learned at Viacom in her part-time job at UB's Campus Recreation and Wellness Center, where her creativity will be a huge asset. Laurise always knew she wanted to pursue a career in media, and her internship with MTV definitely confirmed it.