Check out the latest news and updates from the Yale Gordon College of Arts and Sciences…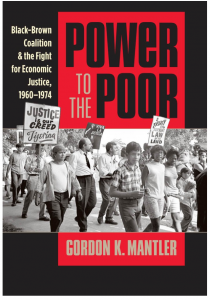 On Monday, Feb. 5, the spring 2018 special topics course commemorating the 50th anniversary of Martin Luther King, Jr.'s Poor People's Campaign kicks off its public lecture series with guest speaker, Gordon K. Mantler. Mantler is a professor of history and of writing at George Washington University, and author of Power to the Poor: Black-Brown Coalition and the Fight for Economic Justice, 1960-1974. Mantler's talk will take place beginning at 5:30 p.m. in UB's Town Hall, located in the H. Mebane Turner Learning Commons. The event is FREE and open to the public.
Learn more about the course: http://blogs.ubalt.edu/poorpeoplescampaign/
---
On Saturday, Feb. 3 from 9 a.m.-1 p.m., the University of Baltimore's Hoffberger Center for Professional Ethics will host the 2018 Maryland High School Ethics Bowl competition on campus in the Thumel Business Center. Ten teams from six Maryland high schools will be competing this year, including Baltimore Polytechnic Institute, Gerstell Academy, Liberty High School, Long Reach High School, Our Lady of Mt. Carmel School, and Sparrows Point High School. The winning team will go on to compete at the National High School Ethics Bowl competition, hosted by The University of North Carolina at Chapel Hill in April.
---
Last month, as part of the winterim 2018 Organizational Theory & Development course—where students study virtually and abroad—students from the graduate I-O psychology program traveled to Spain for 10 days to study and collaborate with their counterparts from the University of Barcelona. Here are some pics of their meet and greet dinner on day one, and a group shot atop Montjuic Hill on their last day…
Learn more about the I-O psychology program's study abroad opportunities.
---
Value Colleges, a website devoted to finding the country's best values for college majors, has ranked UB's M.S. in Interaction Design and Information Architecture at #33 nationally. "The University of Baltimore Master's in Interaction Design and Information Architecture is one of the university's most in-demand programs, with strong showing on the job market," the website says. "The program combines computer science with the insights that the humanities bring to life, preparing students to use their knowledge to meet needs and solve problems. This 36-credit program can be completed entirely online, or in evening and weekend classes, to provide working adults with flexibility. The University of Baltimore has been meeting students' needs for nearly a century, and has more than proven its value."
View Value Colleges' "Top 50 Best Value Interaction Design/UX/HCI Graduate Degrees for 2018."
---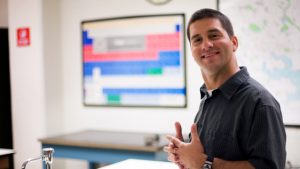 In a recent Atlas Obscura article that explores the history of Baltimore's Laurel Cemetery—the city's first nonsectarian graveyard for black residents— Interim Assistant Dean and Archaeologist Ronald Costanza discusses the work that he and some of his students have done to help preserve the historic site, which was razed by developers in the 1960s and ultimately replaced with a parking lot and discount stores.
Read "The Grim History Hidden Under a Baltimore Parking Lot."
---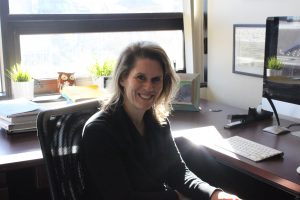 Division of Applied Behavioral Sciences Associate Professor Sally Farley is organizing the Society for Personality and Social Psychology's (SPSP) Nonverbal Preconference, to be held on Thursday, March 1 in Atlanta, GA. Preconferences are one-day mini-conferences that take place on the first day of the SPSP Annual Convention, giving attendees the unique opportunity to gather with colleagues who share their specific academic and research interests. There are preconferences on topics ranging from gender to political psychology to psychology of religion and spirituality. This will be Prof. Farley's seventh year in a row organizing the Nonverbal Preconference.
Prof. Farley was also recently named associate editor of special issues for the Journal of Nonverbal Behavior.
---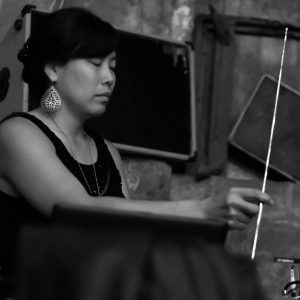 Adjunct faculty member Bonnie Jones, who currently teaches Arts 202 Technology and the Arts, was recently awarded a $40,000 grant for music/sound by the Foundation for Contemporary Arts (FCA). Jones is an improvising musician, poet, and educator working primarily with electronic sound and text.
Learn more about the FCA's 2018 Grants to Artists Recipients.
---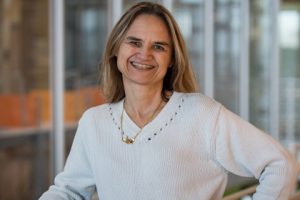 Division of Science, Information Arts and Technologies Assistant Professor Elka Porter recently had two papers published: one in Marine Ecology Progress Series and the other in Journal of Experimental Marine Biology and Ecology, both leading journals in the field of marine ecology. Both papers explore Prof. Porter's research using the Shear Turbulence Resuspension Mesocosm (STURM) facility located at Patuxent Environmental & Aquatic Research Laboratory (PEARL) near the Patuxent River in St. Leonard, Maryland. Prof. Porter has been a visiting researcher at PEARL every summer since 2015, working with undergraduate students to study the effects of sediment-water interactions on organisms like oysters and clams in the Chesapeake Bay.
Learn more about the work of Prof. Porter and her students in "Hands-On Learning: The World Is Their Oyster" in the spring 2016 issue of the UB Magazine.
---
Graduate counseling psychology student Joey Salvatore has been granted a 2017-18 Turner Research and Travel Award, which will enable him to travel to Italy to conduct qualitative research on the intersectionality of religion and gay men's life experiences in Rome. Turner Awards provide funds to support student travel and research related to academic work at UB.
---