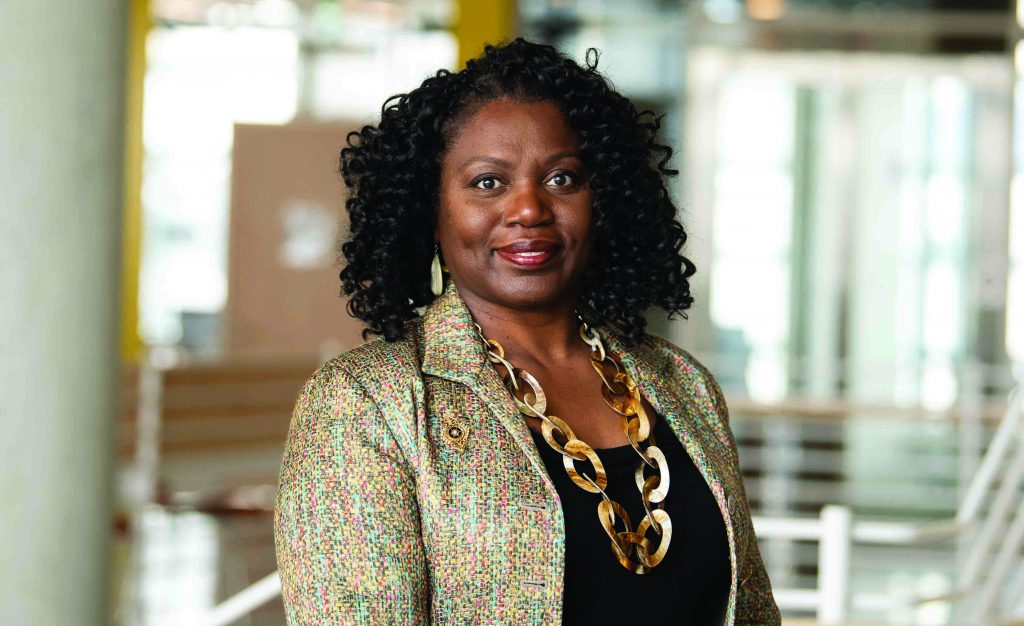 We must continue the fight to vote for the right to vote. The country has watched in horror as voters stood for hours, in lines six feet apart with masks and gloves, trying to cast a ballot and protect themselves from the coronavirus.
Yet these images are not new to communities of color. In fact, these are commonplace experiences for voters of color. In the age of COVID-19, voters are faced with seemingly two options: cast a ballot or catch a virus. These alternatives are symptomatic of a country and a democracy in crisis.
This crisis did not start with the coronavirus, but if we work together, we can mitigate the results. Just as we can slow the spread of the virus if we engage in certain activities, we can stop the spread of voter suppression if we adopt procedures that are free, fair and safe so that all voters can participate in the electoral process.
Stay-at-home orders have placed much of the country on lockdown and provided large swaths of people an opportunity to reflect and prepare for the days to come. We must use this time to plan for the November 3, 2020 election. Democracy is in crisis, and as with other issues facing our country, when communities of color were sounding an alarm that voter suppression was real, America decided to focus on other issues — such as the undetectable and nonexistent voter fraud claims — instead of the hundreds of thousands of voters impacted by solutions in search of a problem: voter ID, proof-of-citizenship laws and the like.
Voting by mail had been a viable option until this summer, when President Trump attacked the process as potentially fraudulent and appointed a postmaster who intentionally slowed mail delivery. How many Americans will choose to vote absentee, and how many completed ballots will be received at elections offices in time to be counted, remain concerning questions at this writing.
Even before this recent attack by the Republican Party, vote-by-mail was not widely accepted or utilized in communities of color. Additionally, in the 2018 Georgia gubernatorial election, more than 50,000 mailed ballots, primarily from voters of color, were rejected due to the state's exact-match requirements. It is worth noting that the election was decided by approximately 55,000 votes.
Much more effective options for increasing poll access include longer periods for early voting, additional polling stations, drop boxes for ballots, and making Election Day a state holiday. Without a doubt, these measures have costs to implement. But it is imperative that we consider the damage done to democracy because of voter suppression to be an untenable outcome that must be avoided at all costs.
We the people have the power to change how we conduct elections. To realize this power, I ask people to do four things: educate, legislate, litigate and participate. We must educate ourselves and others about how to register, how to cast a ballot, and to know the deadlines for standard processes, such as voter registration and Election Day.
We also need to study candidates and their positions on issues that are meaningful to us. Additionally, legislation that impacts the right to vote and access to the voting booth must be amplified and analyzed. Many legislative actions are done in a vacuum, yet they have longstanding implications on the right to vote.
We also have an obligation to partner with organizations that fight for the right to vote, such as Advancement Project, Lawyers' Committee for Civil Rights Under Law, NAACP Legal Defense Fund, Demos, and Latino Justice/Puerto Rican Legal Defense & Education Fund.
Finally, we must participate, not just on Election Day, but every day. We do need poll workers and others who will work to provide nondiscriminatory access on Election Day. However, voting is more than a one-day activity. The struggle for nondiscriminatory, free and fair representation is a 24/7/365 endeavor. We must all engage in the fight to vote for the right to vote.
Gilda R. Daniels is an associate professor at the UB School of Law and director of litigation at Advancement Project National Office. She is the author of Uncounted: The Crisis of Voter Suppression in America (NYU Press, 2020) and a former deputy chief in the U.S. Department of Justice, Civil Rights Division, Voting Section.