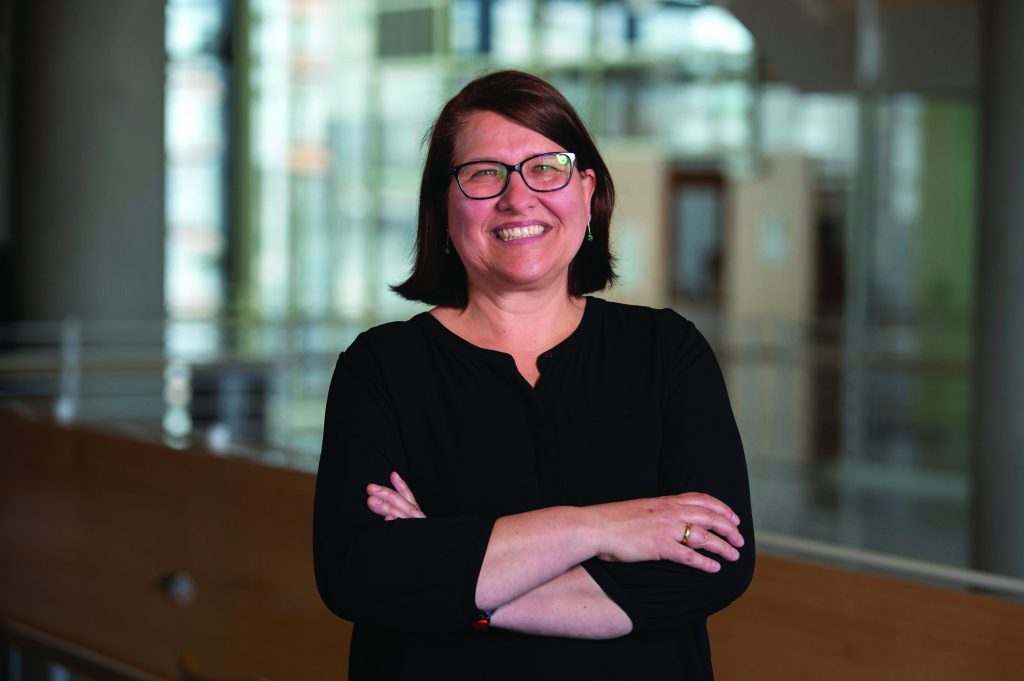 The 1970s were a pivotal time in America. Grassroots movements from civil rights and gender equity to environmentalism galvanized into culture and policy change. Conventional ways of doing things were questioned, and law school was not immune. 
"There was a recognition that using the Langdellian casebook method was not sufficient to help students learn and understand law and law practice," explains Margaret Johnson, professor of law and associate dean for experiential learning at UB Law. 
Just as medical students undertake residencies, there was a push for law students to work with clients on actual casework to breathe life into the concepts taught in lecture. Not only would students gain experience, but the low-income communities they would serve would have legal representation they might otherwise lack. The idea of clinical education began to form. 
In its infancy, students were generally placed in a legal services office to get hands-on experience. 
"As the clinical movement developed, it was realized that a pedagogy needed to be developed. "We couldn't just thrust students into a high-volume setting to try to extract learning," says Johnson. 
UB was an early adopter of experiential education under the leadership of Barbara Mello, Ann Pecora, Natalie Rees and Byron Warnken. Yet it was not until the late 1980s that the modern clinical program developed. U.S. Sen. Benjamin Cardin, then chairman of the Maryland Legal Services Corp., secured funding for UB to expand its clinical program. Those funds brought two young faculty members, Jane Murphy and Jane Schukoske, from Georgetown University. Their arrival signaled a new era of clinical programming taught by tenure-track faculty committed to both pedagogy and scholarship. 
"That was critical to ensure the program was a rigorous part of the curriculum, not just a pro bono legal services office where students could do good work," says Johnson. 
"The principles of excellence Jane Murphy and her colleagues brought created such a strong foundation," says Michele Gilman, a former UB teaching fellow, former director of the clinical law program, current Venable professor of law and director of the Saul Ewing Civil Advocacy Clinic. She explains that the commitment UB demonstrated to the clinical program and to its faculty is unique and contributes to the program's consistent ranking as one of the best of its kind in the U.S.
"We are not just known for our clinical work but for our scholarship," Gilman continues. "The faculty have national stature as teachers and scholars, and many of us have had leadership positions in clinical legal education organizations."
She adds, "Our program is a cut above many, but it's the day-to-day work with students and clients that makes this program special." 
The clinical program began 30 years ago with three clinics. There are now 12, which represent approximately 450 clients each year. A clinic or an externship is now required for graduation. Clinicians have changed the lives of countless Marylanders and advanced systemic change through legislative and community action. Clinic students and teaching fellows go on to become change makers: community-based lawyers, organizational leaders, professors. 
"The foundation for a clinic is to serve the community, and then reflect that up, through scholarship and service work, into a larger dialogue," says Schukoske, now retired. "I think UB has been an excellent example of what can be done, both to connect grassroots community organizations with legal resources and to create a national discussion of issues impacting low-income communities."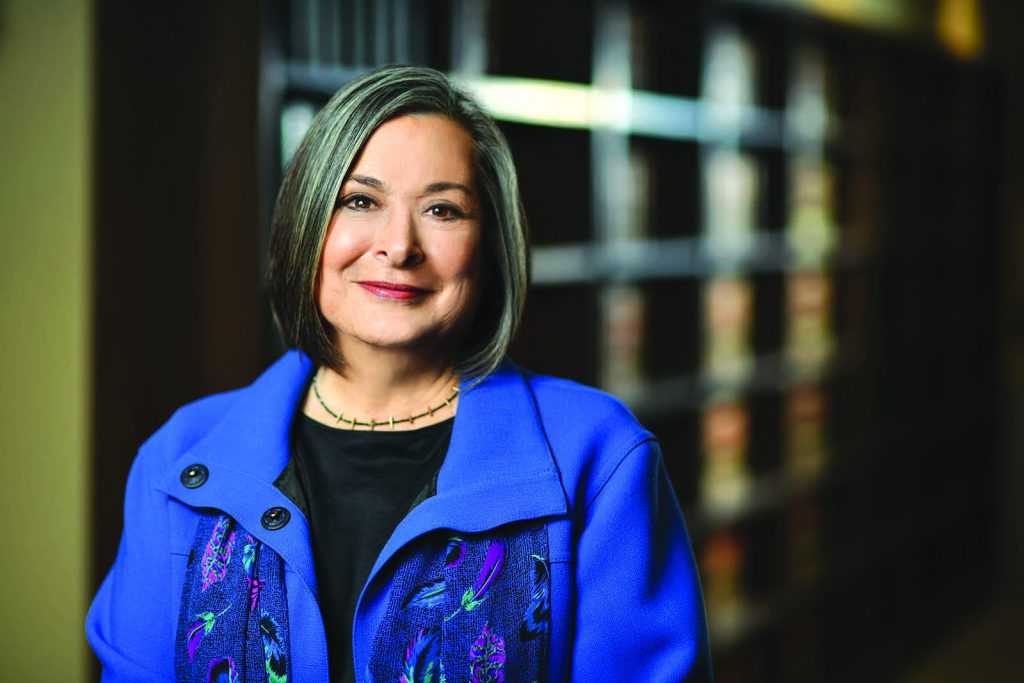 Rooted in Family
Throughout the program's history, existing clinics evolved and new programs began, always reflecting social justice needs. The Bob Parsons Veterans Advocacy Clinic was launched to address the needs of large numbers of returning service members. The creation of the Mediation Clinic for Families in 2004 reflected the movement of dispute resolution from the courtroom to the conference room, while the Human Trafficking Prevention Project began in 2015 as awareness grew of that pressing issue. 
The first and longest-running program remains the Family Law Clinic, begun in 1989 under the leadership of Murphy.
"We've identified it as a huge area of unmet need — the number of family law cases in the courts is one of the biggest areas of civil caseload," says Murphy. "As it's grown in importance as a practice area, it has grown as a subject area in law school."
Renée Bronfein Ades, J.D. '00, took the Family Law Clinic in 1999–2000. Bronfein Ades was a career-changing adult student with high school-aged children. She expected to go into healthcare or tax law. "When I first took the clinic I did it to take advantage of an opportunity, as I would have encouraged my children to seize an opportunity in their own education," she explains. "But it changed the trajectory of my career."
In her first semester, Bronfein Ades represented a grandmother in a child-custody case that went to trial. She took depositions, secured and called expert witnesses, and conducted cross-examination.
"I ran a whole case — in law school — which was a very empowering experience," she recalls. "I never thought this was the type of law I would do, but it was such a wonderful teaching tool. Nothing can substitute for doing the research, the writing — the work — with the guidance of extraordinary teaching professionals." 
Bronfein Ades spent the next semester writing an amicus brief related to issues from that case. She was recognized for her work in 2001 with UB's Excellence in Clinical Education Award. She's now a partner at Wright, Constable & Skeen practicing family law. She has held numerous leadership positions, including a yearlong commitment to the Governor's Commission on Child Custody Decision-Making that culminated in a comprehensive report to the governor. 
In 2006, the Family Law Clinic was renamed in honor of Renee's parents, Arthur and Ina Bronfein, as a result of a gift from Renee honoring her experiences as a clinic student.
Community-Based Lawyering
While not everyone in clinic will go on to a career like Bronfein Ades, all students receive hands-on experience that exposes them to social justice issues of which they might be unaware. Working with low-income clients informs students' future lawyering with a new dimension of understanding. 
The Community Development Clinic (CDC) began in 1996 under Schukoske's direction. The clinic represents groups, not individuals, and Schukoske notes that a hallmark of the UB program was that the student lawyers learned to work collaboratively with communities to ameliorate their legal challenges. "These were not projects where a lawyer could just come in and fix it; this was community-based lawyering," she recalls. 
The community gardens program was one such program, wherein students supported neighbors in their efforts to transform vacant lots from open-air drug markets into gardens. 
"The students would see the land and talk to the gardeners, who were often older people who had migrated from the South," says Schukoske. "It was a really inspiring cross-cultural endeavor."  
 As a clinician in CDC, Darryl Wright, J.D. '15 worked mostly with "mom and pop organizations," helping them with employment issues and licensing. One memorable project on which he worked was assisting a group of multilingual daycare workers in forming an association, so they could present like a union to the community. 
 Wright is now a staff attorney with the Maryland Center for Legal Assistance, where he offers guidance to self-represented litigants in civil court. "My experience at the clinic was invaluable to my career success," he says.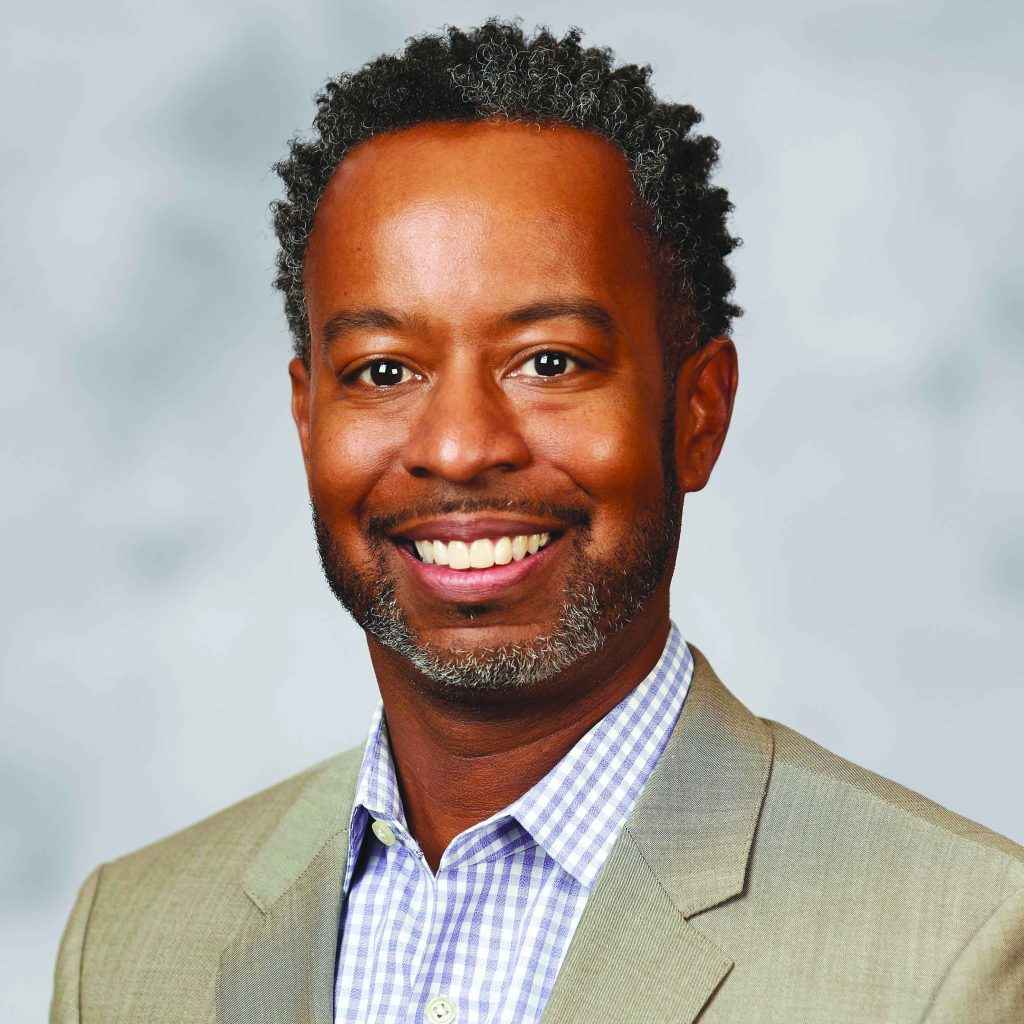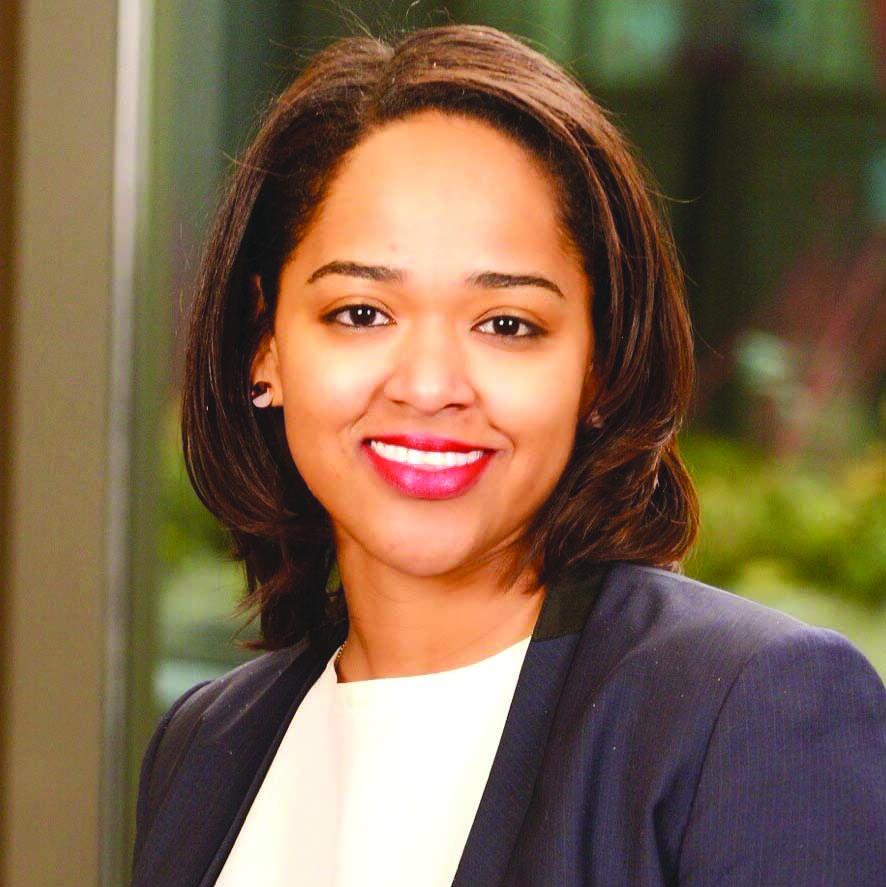 Fellows Further Education
Within a few years of the original Cardin funding, the senator championed more capital to create the Clinical Teaching Fellows, a program where attorneys with several years of experience teach in clinic and learn to become teachers themselves. Fellows have gone on to myriad positions in academia at schools such as Case Western, Hofstra, Georgetown and University of Maryland. Many stayed on to enrich UB Law. 
Ngai Pindell was the first fellow at CDC in 1997. While he had participated in a community development clinic at Harvard and liked its combination of transactional law and community activism, he had not thought much about the career implications of the fellowship. Through the UB program, he began to see the possibilities.
"[The fellowship] showed me how to blend academic research with real-world impact," says Pindell, who is today a professor of law at the William S. Boyd School of Law, University of Nevada, Las Vegas. He says his favorite memories from that time are of attending meetings with community leaders in basements and kitchens, listening to residents, and outlining what was possible.
"The clinicians at UB were nationally known for their research and known in the city and state for their impact in the community," he says. "Bringing that together is something I try to do myself in my academic work at UNLV."
Similarly, Renée Hatcher did not aspire to a career in academia when she became a CDC fellow in 2015. But in the wake of uprisings following the deaths of Michael Ferguson and Freddie Gray, she wanted to take her lawyering to a new level. 
Hatcher is currently associate professor of law at University of Illinois, Chicago's John Marshall School of Law, and director of its Community Enterprise and Solidarity Economy Clinic. She says the decision to become a fellow was the single best decision she's ever made.
"The clinicians at UB taught me everything I know about clinical pedagogy, and what made it so wonderful is it was the most supportive and productive work environment I'd been in," she says. "I think it enabled me to navigate the legal academia job market and obtain a tenure-track position. More importantly, they taught me how to think like a clinician, and as I've built out my own clinic I constantly reach back to things I learned as a fellow." 
Recent fellow Nicole K. McConlogue says the program changed her life, providing her intensive training in pedagogy and support for her own scholarship. "This program is about getting you to your next job," she states. "[UB is] very intentional and actively advocates for your job search. The attention to [fellows'] development is on par with the generous support we give our students." 
McConlogue joined the faculty at West Virginia University School of Law this fall.
Breadth of Experience
Perhaps the clinic with the broadest reach is the Saul Ewing Civil Advocacy Clinic (CAC), which represents low-income clients in general practice cases such as housing, education and public benefits. It also conducts legislative work and community education towards larger systemic reform.
"Since we don't specialize, we can provide holistic representation to our clients," says Gilman. "We work with varied populations — the elderly, children, the working poor — so we're always able to see access-to-justice issues affecting many groups in Baltimore. We often work with other coalitions in Baltimore to effect change to benefit our clients."
Former CAC fellow Yoanna Moisides, for example, joined the Maryland State Bar Association Delivery of Legal Services Committee during her fellowship. There, she participated in the revision of the statewide guardianship handbook. 
Yet Moisides, who worked at the Legal Aid Bureau before becoming chief of staff for finance for the City of Baltimore, says interactions with students were the highlight of her experience. 
"Through the casework, you take a deep dive and work as a colleague with students, looking at context, challenging students to consider different approaches in a way that's hands-on and practical," she says. "Teaching students, parsing out an ethical dilemma and looking at their different approaches, really helped me to become a better lawyer as well." 
Evolving for the Future
Moisides was also struck by the nimbleness of the clinical program. While she was at CAC, it became an incubator for new clinics, like the Immigrant Rights Clinic that began in 2005. 
One of the newest programs is the Legal Data & Design Clinic (LDDC), which launched this spring. Colin Starger, professor and director of the clinic, explains that in a big-data world, it is important for students to learn how to use technology to serve the public good and to use data to advance their legal work.
"While we don't expect our students to become technologists, it's our very strong belief that as we go forward in this world, a deep literacy of technology and data science is absolutely essential in the legal world," says Starger.
Data holds power for lawyers. Recently LDDC represented the Office of the Attorney General in support of its bill to end Maryland's practice of suspending drivers' licenses for failure to pay traffic fees. "They wanted to marshal data to show that this was a real problem in Maryland," says Starger. Not only did the clinic provide the data, analysis and reporting, but students testified in Annapolis. 
Thirty years ago, clinical programming was just emerging in the legal academy. UB's commitment to hiring the finest faculty, providing the richest student experience, and advancing the clinical profession by training new faculty has helped move clinical pedagogy from a novel approach in legal education to a respected and essential part of the law school experience. Along the way, it has advanced important systemic change for under-represented populations, from pressing for housing reform and domestic violence protections to addressing the constitutionality of life without parole for juvenile offenders.
"Clinic growth in the past has been informed by bubbling up issues that needed attention," says Johnson. 
"We are engaged in strategic planning, to identify how will we grow in the future, because we will grow," she continues. "We're always looking at emerging social-justice issues where there's an unmet need."
TIMELINE OF UB CLINICAL LAW PROGRAM

1988-89: UB Law 

receives Cardin funding to hire new clinical faculty, including Jane Murphy and Jane Schukoske.

1989: 

Family Law Clinic begins. Barbara Babb, Odeana Neal, Marla Hollandsworth and Jean Tullias join the clinical faculty. Don Stone joins as clinic director.

1996: Community Development Clinic begins.
1998: Mental Health Law Clinic (formerly Disability Law Clinic) begins.
2000: Low-Income Taxpayer Clinic begins.
2004: Mediation for Families Clinic begins.
2005: Immigrant Rights Clinic begins.
2008: Innocence Project Clinic begins.
2014: The Bob Parsons Veterans Advocacy Clinic begins.
2015: Human Trafficking Prevention Project begins.
2016: Pre-Trial Justice Project Clinic and Juvenile Justice Project begin three-year existence.
2020: Legal Data & Design Clinic begins.
Christianna McCausland is a writer based in Baltimore.