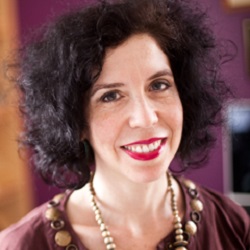 In a recent piece for The Huffington Post, Klein Family School of Communications Design lecturer Betsy Boyd writes about how the current trend toward studying an author's previously unreleased or posthumously published works may prove to be a scholarly dead end.
Read Boyd's article in The Huffington Post.
Learn more about Betsy Boyd.
---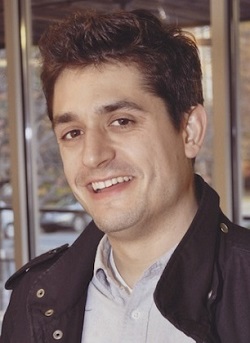 The latest book from Division of Legal, Ethical and Historical Studies Assistant Professor Joshua Clark Davis— From Head Shops to Whole Foods: The Rise and Fall of Activist Entrepreneurs —was recently featured in Time magazine.
Read the review of Clark's book in Time.
Learn more about Prof. Joshua Clark Davis.
---
Simulation and Digital Entertainment (recently renamed Simulation and Game Design) graduates and brothers Matthew Leonard, B.S. '16 and Michael Leonard, B.S. '14, have started their own game design company, Leonard Brothers Game Studio. They've also released their first video game called Entropy, which is now available for free on Google Play.
Learn more about Matthew and Michael Leonard.
---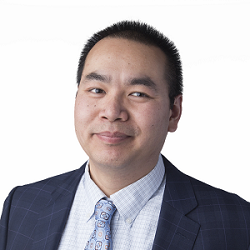 Christopher Tom, B.S. '12, has been named an associate with Cho Benn Holback, a Quinn Evans Company. Cho Benn Holback serves as the Baltimore office of Quinn Evans Architects, an award-winning architectural and planning firm.
In addition to a Bachelor of Science in Simulation and Digital Entertainment from UB, Tom also holds a Bachelor of Architecture from Syracuse University. An architect with expertise in educational facilities, museum environments, and multifamily residential projects, Tom is currently working on two of Baltimore's Rental Assistance Demonstration projects: Chase House and Monument East. Tom is also on the design teams for Smithsonian Institution projects at the National Museum of the American Indian Cultural Resource Center and the National Air and Space Museum Udvar Hazy Center.
---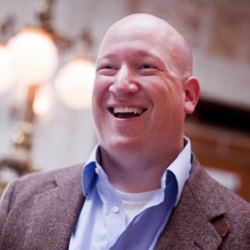 On July 17, Assistant Professor Greg Walsh joined the Fjord Fika podcast to talk about the growing power of co-design—the idea that an effective design of literally anything is reliant on input from users, even young children.
In addition to teaching and directing several programs in the college's Division of Science, Information Arts and Technologies, Walsh leads UB's intergenerational design team, KidsteamUB, through which children and adults work as partners to design new technologies for children.
Listen to the Fjord Fika podcast.
Learn more about Prof. Greg Walsh.