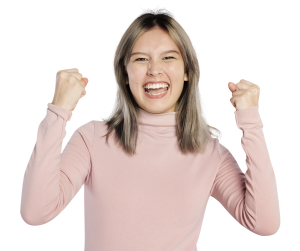 Psst, Welter's Micaela Walley dishes on poetry submission success.
As poetry editor of Welter Online, I oversaw submissions, distributed them to readers, and compiled their feedback all while also reading and rating some of the submissions myself. We received over 1,000 poems for consideration to be published in our online magazine and were happy to accept 20 poems for publication. Here are some of my best tips for future contributors thinking about submitting to Welter Online when submissions open again.
READ THE GUIDELINES, PLEASE
While this might seem like an obvious tip, you'd be surprised at how many people overlook crucial information about our submission guidelines before submitting. Every literary magazine is different, so if you are submitting to more than one journal, it's important to remember to check the guidelines available for each magazine before submitting. For example, one person submitted their book-length manuscript for consideration even though we ask for a maximum of three poems in our submission guidelines. Some magazines will not consider your entire submission if you haven't followed guidelines. Additionally, literary magazines are experiencing an influx of submissions, so you want to avoid giving editors any excuse to skip over your submission.
LIST OUT THE TITLES
Even if the guidelines do not ask you to do this, it is a nice courtesy to the editors to provide a list of titles in your submission. Because many journals like Welter Online allow multiple poems to be included in your poetry submission, listing the titles helps us out when searching Submittable for certain poets or poems to respond to. It was helpful to me as an editor when writers included a list of titles. For organization purposes behind the scenes, it's nice to be able to grab that information from your cover letter or submission title. Unless specifically instructed to do otherwise, I would recommend providing this information just in case the editors could use it.
GO EASY ON OUR EYES
While you might think that using standard, readable fonts will not allow for your submission to stand out, and simplicity is much preferred by the editors. Submissions that are doing too much with font sizes and colors may be harder for some editors to read. Plus, many online literary journals are publishing on platforms that may not allow for experimental formats. Spend more time working on your poem, especially those first few lines, to make a good first impression on your readers and editors. They will appreciate this more than an unusual font or decal.
GO FOR IT
There were so many great poems that, in the end, for one reason or another, could not be accepted. Our slush pile was vast and extraordinary. If you are considering submitting to a future edition of Welter, I encourage you to do it. Even if you get a rejection, know that someone is behind the scenes, reading your work with care. A lot of factors go into choosing which works will be accepted, and even if yours was not chosen this time, you will have just as much of a chance of being accepted the next time you choose to submit.