Did you know that Langsdale Library offers a list of all of our newest materials? We do! Each month we'll post an update letting you know about a few select titles, but there are far too many to mention here so be sure to check out our comprehensive online list. There is an RSS feed to the list, so you can subscribe and be updated when new materials get listed each month.
New at Langsdale: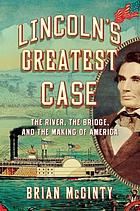 Examines the case of the steamboat Effie Afton, which barreled into a pillar of the Rock Island Bridge in May of 1856, and the role of trial lawyer Abraham Lincoln.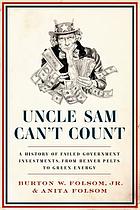 "From the days of George Washington through World War II to today, government investments have failed dismally. They not only drain the Treasury of cash but also impede economic growth, and they hurt the very companies they try to support. Why does federal aid seem to have a reverse Midas touch? Simply put, federal officials don't have the same abilities or incentives as entrepreneurs. In addition, federal control
always produces political control of some kind. What is best for politicians is not often what works in the marketplace. Politicians want to win votes, and they can do so by giving targeted CEOs benefits while dispersing costs to others. Uncle Sam Can't Count is filled with examples of government failures and free market triumphs"–
Wenger Iesen
Listen to This is not just the story of Bitches Brew. It reveals much of the legend of Miles Davis–his attitude and will, his grace under pressure, his bands, his relationship to the masses, his business and personal etiquette, and his response to extraordinary social conditions seemingly aligned to bring him down. Svorinich revisits the mystery and skepticism surrounding the album and places it into both a historical and musical context using new interviews, original analysis, recently found recordings, unearthed session data sheets, memoranda, letters, musical transcriptions, scores, and a wealth of other material. Additionally, Listen to This encompasses a thorough examination of producer Teo Macero's archives and Bitches Brew's original session reels in order to provide the only complete day-to-day account of the sessions.
Andrew Neyman is an ambitious young jazz drummer, single-minded in his pursuit to rise to the top of his elite East coast music conservatory. Plagued by the failed writing career of his father, Andrew hungers day and night to become one of the greats. Terence Fletcher, an instructor equally known for his teaching talents as for his terrifying methods, leads the top jazz ensemble in the school. Fletcher discovers

Andrew and transfers the aspiring drummer into his band.
These are just a few of the many new books and movies at your Langsdale Library. To see the complete listing of new materials check out our list right here! If you want to receive updates when new materials get listed each month, you can subscribe to the list through the RSS feed.