Did you know that Langsdale Library offers a list of all of our newest materials? We do! Each month we'll post an update letting you know about a few select titles, but there are far too many to mention here so be sure to check out our comprehensive online list. There is an RSS feed to the list, so you can subscribe and be updated when new materials get listed each month.
New at Langsdale:


Velo–2nd Gear makes abundantly clear that contemporary bicycle culture is more alive and well than ever before. The book celebrates its healthy, environmentally-friendly, discerning, and slightly obsessive scenes and their protagonists. It shows why, for a young generation, bicycles have now replaced cars as the vehicles that best express its identity.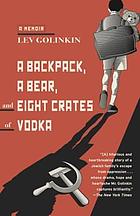 Recounts the author's experiences as a young boy fleeing persecution in the late eighties Soviet Union, and his later return to Austria and Eastern Europe as an American adult to track down those who helped his family escape and thank them.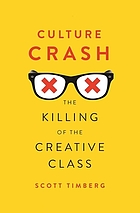 Change is no stranger to us in the twenty-first century. We must constantly adjust to an evolving world, to transformation and innovation. But for many thousands of creative artists, a torrent of recent changes has made it all but impossible to earn a living. A persistent economic recession, social shifts, and technological change have combined to put our artists—from graphic designers to indie-rock musicians, from architects to booksellers—out of work. This important book looks deeply and broadly into the roots of the crisis of the creative class in America and tells us why it matters.
Winner of the Best Director Award at the 2012 Sundance Film Festival, MIDDLE OF NOWHERE chronicles a young woman caught between two worlds and two men in the search for herself. Ruby, a bright medical student, sets aside her dreams when her husband is incarcerated. This new life challenges her to the very core, and her turbulent path propels her in new, often frightening directions of self-discovery. Directed by Ava Duvernay, who also directed the film Selma in 2014.
These are just a few of the many new books and movies at your Langsdale Library. To see the complete listing of new materials check out our list right here! If you want to receive updates when new materials get listed each month, you can subscribe to the list through the RSS feed.