Did you know that Langsdale Library offers a list of all of our newest materials? We do! Each month we'll post an update letting you know about a few select titles, but there are far too many to mention here so be sure to check out our comprehensive online list. There is an RSS feed to the list, so you can subscribe and be updated when new materials get listed each month.
New materials at Langsdale: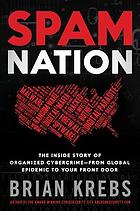 Explores "the criminal masterminds driving some of the biggest spam and hacker operations targeting Americans and their bank accounts. Tracing the rise, fall, and alarming resurrection of the digital mafia behind the two largest spam pharmacies–and countless viruses, phishing, and spyware attacks–he delivers the first definitive narrative of the global spam problem and its threat to consumers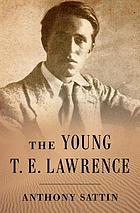 "Lawrence of Arabia's heroism during the Arab revolt and his disgust at the subsequent betrayal of the Arabs in the postwar negotiations have become the stuff of legend. But T. E. Lawrence's adventures in the Levant began long before the outbreak of war. This intimate biography is the first to focus on Lawrence in his twenties, the untold story of the awkward archaeologist from Oxford who, on first visiting "The

East," fell in love with Arab culture and found his life's mission.'–From publisher description.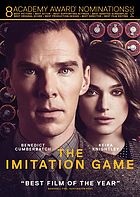 "During the winter of 1952, British authorities entered the home of mathematician, cryptanalyst and war hero Alan Turing to investigate a reported burglary. They instead ended up arresting Turing himself on charges of "gross indecency," an accusation that would lead to his devastating conviction for the criminal offense of homosexuality – little did officials know, they were actually incriminating the pioneer of

modern-day computing. Famously leading a motley group of scholars, linguists, chess champions and intelligence officers, he was credited with cracking the so-called unbreakable codes of Germany's World War II Enigma machine. An intense and haunting portrayal of a brilliant, complicated man, "The Imitation Game" a genius who under nail-biting pressure helped to shorten the war and, in turn, save thousands of lives."

Allows the player to control the evolution of human civilizations by building an empire, defending it from invaders, and developing social, cultural, and scientific skills.
Interested in Langsdale's Game Collection? If you are, contact librarian Mike Kiel at skiel@ubalt.edu
Want to see all of the games in our collection? Check out Langsdale's online list here.
These are just a few of the many new books, movies, and games at your Langsdale Library. To see the complete listing of new materials check out our list right here! If you want to receive updates when new materials get listed each month, you can subscribe to the list through the RSS feed.