Did you know that Langsdale Library offers a list of all of our newest materials? We do! Each month we'll post an update letting you know about a few select titles, but there are far too many to mention here so be sure to check out our comprehensive online list. There is an RSS feed to the list, so you can subscribe and be updated when new materials get listed each month.
New materials at Langsdale:
"Alexander's Heirs offers a narrative account of the approximately forty years following the death of Alexander the Great, during which his generals vied for control of his vast empire, and through their conflicts and politics ultimately created the Hellenistic Age. Makes full use of primary and secondary sources. Accessible to a broad audience of students, university scholars, and the educated general reader.

Explores important scholarly debates on the Diadochi "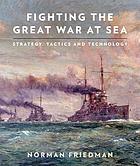 While the overriding image of the First World War is of the bloody stalemate on the Western Front, the overall shape of the war arose out of its maritime character. It was essentially a struggle about access to worldwide resources, most clearly seen in Germany's desperate attempts to counter the American industrial threat, which ultimately drew the United States into the war. This radical new book concentrates on the way in which each side tried to use or deny the sea to the other, and in so doing describes rapid wartime changes not only in ship and weapons technology but also in the way naval warfare was envisaged and fought. Melding strategic, technical, and tactical aspects, Friedman approaches the First World War from a fresh perspective and demonstrates how its perceived lessons dominated the way navies prepared for the Second World War.
Built in the 1960s, Cidade de Deus (City of God) is a sprawling housing project built to keep the poor as far as possible from Rio's glamorous beaches and resorts. By the 1980s, it has degenerated into a war zone so dangerous that visitors from outside risk being shot to death on sight, a poisonous stew of poverty, drugs, and crime. "If you run away, they get you, and if you stay, they get you, too," says Rocket,

who wants to be a photographer. Rocket's brother, friends, and neighbors begin with truck stick-ups, which lead to brothel hold-ups that lead to murder that leads to coke dealing that leads to street brawls with armies of gun-toting 11-year-olds. Soon a full-scale gang war rages in the City of God–understandably not covered by wary Rio photojournalists–but just the opportunity Rocket needs to make his move, get a job at a newspaper, and get out.

Each player strives to be the governer with the most Victory Points (VP) at the end of the fifth year. Players can gain points by influencing the Kings's advisors, constructing valuable buildings, and winning battles against the invading enemies.
Interested in Langsdale's Game Collection? If you are, contact librarian Mike Kiel at skiel@ubalt.edu
Want to see all of the games in our collection? Check out Langsdale's online list here.
These are just a few of the many new books, movies, and games at your Langsdale Library. To see the complete listing of new materials check out our list right here! If you want to receive updates when new materials get listed each month, you can subscribe to the list through the RSS feed.