Did you know that Langsdale Library offers a list of all of our newest materials? We do! Each month we'll post an update letting you know about a few select titles, but there are far too many to mention here so be sure to check out our comprehensive online list. There is an RSS feed to the list, so you can subscribe and be updated when new materials get listed each month.
New materials at Langsdale:
A Most Glorious Ride presents the complete diaries of Theodore Roosevelt from 1877 to 1886. Covering the formative years of his life, Roosevelt's entries show the transformation of a sickly and solitary Harvard freshman into a confident and increasingly robust young adult. He writes about his grief over the premature death of his father, his courtship and marriage to his first wife, Alice Hathaway Lee, and later the

death of Alice and his mother on the same day. The diaries chronicle his burgeoning political career in New York City and his election to the New York State Assembly. With his descriptions of balls, dinner parties, and nights at the opera, they offer a glimpse into life among the Gilded Age elite in Boston and New York. They also recount Roosevelt's first birding and hunting trips to the Adirondacks, the Maine woods, and the American West. Ending with Roosevelt's secret engagement to his second wife, Edith Kermit Carow, A Most Glorious Ride provides an intimate look into the life of the man who would become America's twenty-sixth president. Brought together for the first time in a single volume, the diaries have been meticulously transcribed, annotated, and introduced by Edward P. Kohn. Twenty-four black-and-white photographs are also included.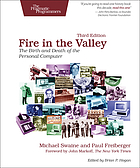 Overview: In the 1970s, while their contemporaries were protesting the computer as a tool of dehumanization and oppression, a motley collection of college dropouts, hippies, and electronics fanatics were engaged in something much more subversive. Obsessed with the idea of getting computer power into their own hands, they launched from their garages a hobbyist movement that grew into an industry, and ultimately a

social and technological revolution. What they did was invent the personal computer: not just a new device, but a watershed in the relationship between man and machine. This is their story. Fire in the Valley is the definitive history of the personal computer, drawn from interviews with the people who made it happen, written by two veteran computer writers who were there from the start. Working at InfoWorld in the early 1980s, Swaine and Freiberger daily rubbed elbows with people like Steve Jobs and Bill Gates when they were creating the personal computer revolution. A rich story of colorful individuals, Fire in the Valley profiles these unlikely revolutionaries and entrepreneurs, such as Ed Roberts of MITS, Lee Felsenstein at Processor Technology, and Jack Tramiel of Commodore, as well as Jobs and Gates in all the innocence of their formative years. This completely revised and expanded third edition brings the story to its completion, chronicling the end of the personal computer revolution and the beginning of the post-PC era. It covers the departure from the stage of major players with the deaths of Steve Jobs and Douglas Engelbart and the retirements of Bill Gates and Steve Ballmer; the shift away from the PC to the cloud and portable devices; and what the end of the PC era means for issues such as personal freedom and power, and open source vs. proprietary software.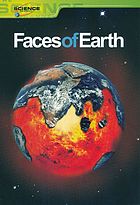 Uncover the deep mysteries of our planet with top geologists. Using state-of-the-art computer animation and stunning photography, four in-depth, compelling programs explore how these forces shape the Earth and how the Earth has shaped human evolution.
Part 1 explores how people react – or choose not to act or react – to situations that drive us all crazy ; like people talking on their cell phones too long, out of control kids, out of control grown-ups, situations that cry out for action, and the question becomes : "What would you do?" In Part 2, a socialite, a businessman, a boxer from the inner city and a Broadway dancer – four people with completely different

lives connected by nothing – accept Primetime's six degrees of separation challenge. The program explores whether these total strangers can be linked to one another through a human chain of friends and acquaintances across social, racial and geographic barriers. In Part 3, game theory was tested in two experiments. In one experiment six teams are challenged to find each other in Washington, D.C. In the other experiment, people had to lose 15 pounds in two months or risk public humiliation. In Part 4, again the question is asked, What would you do? How will people react to bullies ganging up on an innocent kid or a couple fighting in the park? Will dressing the bullies tougher or changing the race of the fighting couple affect how people respond? What will people do when they see a stranger who has had too much to drink attempt to get in a car? Will it make a difference when it's a mom with her children? When customers at a deli get back too much money from a cashier, will they say anything? Then, how will passengers handle a taxi driver who goes on an extensive racist rant filled with hateful ethnic slurs? Finally, in Part 5 Primetime re-created a famous experiment, The Milgram Experiment, to understand how ordinary people can perform unthinkable acts. Would ordinary people today still follow orders even if they believed their actions were causing someone else pain?
These are just a few of the many new books, movies, and games at your Langsdale Library. To see the complete listing of new materials check out our list right here! If you want to receive updates when new materials get listed each month, you can subscribe to the list through the RSS feed.