Did you know that Langsdale Library offers a list of all of our newest materials? We do! Each month we'll post an update letting you know about a few select titles, but there are far too many to mention here so be sure to check out our comprehensive online list. There is an RSS feed to the list, so you can subscribe and be updated when new materials get listed each month.
New Materials at Langsdale: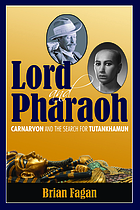 "Both born to power and wealth, and raised by courtiers, they lived lives of aristocrats and landowners, in poor health and with uncertain futures. Though they lived over 3000 years apart, the lives of Egyptian King Tutankhamun and the fifth Lord Carnarvon share many parallels, not the least of which was Carnarvon's sponsorship of the team that found the pharoah's tomb in the Valley of Kings. Brian Fegan's

narrative expertly weaves these two lives together, showing similarities and differences between these two powerful men.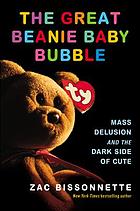 In the annals of consumer crazes, nothing compares to Beanie Babies. In just three years, collectors who saw the toys as a means of speculation made creator Ty Warner, an eccentric college dropout, a billionaire–without advertising or big-box distribution. Beanie Babies were ten percent of eBay's sales in its early days, with an average selling price of $30–six times the retail price. At the peak of the bubble in 1999, Warner reported a personal income of $662 million–more than Hasbro and Mattel combined.
The end of the craze was swift and devastating, with "rare" Beanie Babies deemed worthless as quickly as they'd once been deemed priceless.
Bissonnette draws on hundreds of interviews (including a visit to a man who lives with his 40,000 Ty products and an in-prison interview with a guy who killed a coworker over a Beanie Baby debt) for the first book on the strangest speculative mania of all time.
Vladislav, Viago, and Deacon are vampires who live here, among us. They are real vampires; undead, immortal creatures who stalk the night and search for human blood, preferably virgins. Witness the many horrid, abominable aspects of vampire life, such as hunting and feeding, vampire rivalry and fighting with werewolves, as well as normal night to night aspects that make them not so different from us like keeping the

flat clean, jobs, shopping, meeting people and trying to fit in.
"In The settlers of Catan you control a group of settlers trying to tame the wilds on the remote but rich island of Catan. Start by revealing Catan's many harbors and regions: plains, meadows, mountains, hills, forests & desert. The random mix creates a different board for virtually every game" Interested in Langsdale's Game Collection? If you are, contact librarian Mike Kiel at skiel@ubalt.edu
Want to see all of the games in our collection? Check out Langsdale's online list here.

These are just a few of the many new books, movies, and games at your Langsdale Library. To see the complete listing of new materials check out our list right here! If you want to receive updates when new materials get listed each month, you can subscribe to the list through the RSS feed.