Did you know that Langsdale Library offers a list of all of our newest materials? We do! Each month we'll post an update letting you know about a few select titles, but there are far too many to mention here so be sure to check out our comprehensive online list. There is an RSS feed to the list, so you can subscribe and be updated when new materials get listed each month.
New Materials at Langsdale: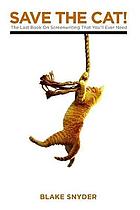 "One of Hollywood's most successful spec screenwriters tells all in this fast, funny, and candid look inside the movie business. "Save the Cat" is just one of many ironclad rules for making your ideas more marketable and your script more satisfying – and saleable. This ultimate insider's guide reveals the secrets that none dare admit, told by a show biz veteran who's proven that you can sell your script if you can

save the cat."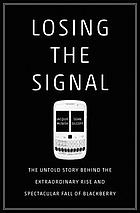 "In 2009, BlackBerry controlled half of the smartphone market. Today that number is less than one percent. What went so wrong? Losing the Signal is a riveting story of a company that toppled global giants before succumbing to the ruthlessly competitive forces of Silicon Valley. This is not a conventional tale of modern business failure by fraud and greed. The rise and fall of BlackBerry reveals the dangerous speed

at which innovators race along the information superhighway. With unprecedented access to key players, senior executives, directors and competitors, Losing the Signal unveils the remarkable rise of a company that started above a bagel store in Ontario. At the heart of the story is an unlikely partnership between a visionary engineer, Mike Lazaridis, and an abrasive Harvard Business school grad, Jim Balsillie. Together, they engineered a pioneering pocket email device that became the tool of choice for presidents and CEOs. The partnership enjoyed only a brief moment on top of the world, however. At the very moment BlackBerry was ranked the world's fastest growing company internal feuds and chaotic growth crippled the company as it faced its gravest test: Apple and Google's entry in to mobile phones. Expertly told by acclaimed journalists, Jacquie McNish and Sean Silcoff, this is an entertaining, whirlwind narrative that goes behind the scenes to reveal one of the most compelling business stories of the new century"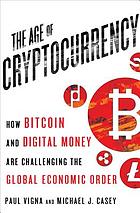 "Bitcoin became a buzzword overnight. A cyber-enigma with an enthusiastic following, it pops up in headlines and fuels endless media debate. You can apparently use it to buy anything from coffee to cars, yet few people seem to truly understand what it is. This raises the question: Why should anyone care about bitcoin? In The Age of Cryptocurrency, Wall Street journalists Paul Vigna and Michael J. Casey deliver the

definitive answer to this question. Cybermoney is poised to launch a revolution, one that could reinvent traditional financial and social structures while bringing the world's billions of "unbanked" individuals into a new global economy. Cryptocurrency holds the promise of a financial system without a middleman, one owned by the people who use it and one safeguarded from the devastation of a 2008-type crash. But bitcoin, the most famous of the cybermonies, carries a reputation for instability, wild fluctuation, and illicit business; some fear it has the power to eliminate jobs and to upend the concept of a nation-state. It implies, above all, monumental and wide-reaching change–for better and for worse. But it is here to stay, and you ignore it at your peril.Vigna and Casey demystify cryptocurrency–its origins, its function, and what you need to know to navigate a cyber-economy. The digital currency world will look very different from the paper currency world; The Age of Cryptocurrency will teach you how to be ready"
When Tony Stark tries to jumpstart a dormant peacekeeping program, things go awry and Earth's Mightiest Heroes, including Iron Man, Captain America, Thor, The Incredible Hulk, Black Widow, and Hawkeye, are put to the ultimate test as the fate of the planet hangs in the balance. As the villainous Ultron emerges, it is up to The Avengers to stop him from enacting his terrible plans, and soon uneasy alliances and

unexpected action pave the way for an epic and unique global adventure.
These are just a few of the many new books, movies, and games at your Langsdale Library. To see the complete listing of new materials check out our list right here! If you want to receive updates when new materials get listed each month, you can subscribe to the list through the RSS feed.