Did you know that Langsdale Library offers a list of all of our newest materials? We do! Each month we'll post an update letting you know about a few select titles, but there are far too many to mention here so be sure to check out our comprehensive online list. There is an RSS feed to the list, so you can subscribe and be updated when new materials get listed each month.
New Materials at Langsdale: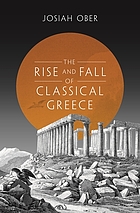 Ober offers a major new history of classical Greece and an unprecedented account of its rise and fall. He argues that Greece's rise was no miracle but rather the result of political breakthroughs and economic development.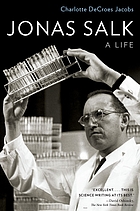 "When a waiting world learned on April 12, 1955, that Jonas Salk had successfully created a vaccine to prevent poliomyelitis, he became a hero overnight. Born in a New York tenement, humble in manner, Salk had all the makings of a twentieth-century icon-a knight in a white coat. In the wake of his achievement, he received a staggering number of awards and honors; for years his name ranked with Gandhi and Churchill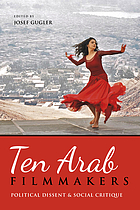 Ten Arab Filmmakers provides an up-to-date overview of the best of Arab cinema, offering studies of leading directors and in-depth analyses of their most important films. The filmmakers profiled here represent principal national cinemas of the Arab world―Algeria, Egypt, Lebanon, Morocco, Palestine, and Syria. Although they have produced many of the region's most-renowned films and gained recognition at major international festivals, with few exceptions these filmmakers have received little critical attention. All ten share a concern with giving image and voice to people struggling against authoritarian regimes, patriarchal traditions, or religious fundamentalism―theirs is a cinéma engagé.
The featured directors are Daoud Abd El-Sayed, Merzak Allouache, Nabil Ayouch, Youssef Chahine, Mohamed Chouikh, Michel Khleifi, Nabil Maleh, Yousry Nasrallah, Jocelyne Saab, and Elia Suleiman.
Coraline Jones finds a magical world that is similar to her own, but when her "other parents" try to get her to stay, Coraline must summon her courage and resourcefulness to find her way home.
These are just a few of the many new books, movies, and games at your Langsdale Library. To see the complete listing of new materials check out our list right here! If you want to receive updates when new materials get listed each month, you can subscribe to the list through the RSS feed.