Women's History Month was first declared in the United States by President Ronald Reagan in March of 1988.
With this year's Women's History Month now in full swing, Langsdale Library would like to highlight some documentaries from our collection that highlight the contributions made by women throughout our history. These are just a selection of our large collection of non-fiction DVD's, and we are receiving new movies and documentaries all the time. To see our new items each month check right here.
Now considered one of the 20th century's greatest street photographers, Vivian Maier was a mysterious nanny who secretly took over 100,000 photographs that went unseen during her lifetime. Vivian's strange and riveting life and art are revealed through never-before-seen photos, films, and interviews with dozens who thought they knew her.
This global feature reveals camerawomen's struggles to survive the odds in Hollywood, Bollywood, Afghanistan, Canada, China, India, France, Iran, Japan, Mexico, the U.S. and other countries in a way that has never been done before.
"This documentary brings women cinematographers around the world clearly into view; its scope is breathtaking and the women's voices riveting." – Kathleen McHugh, Professor and Director UCLA Center for the Study of Women.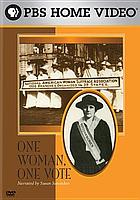 Documents the 72-year struggle for women's suffrage which culminated in the ratification of the Nineteenth Amendment in 1920. It illuminates the alliances, infighting, betrayals and defeats that paved the way for victory in the battle for women's right to vote. Historical footage is enhanced with vocal performances, and interviews with historians provide the viewer with both current and historical perspectives.
A unique biographical series examining the lives and legacies of extraordinary women leaders and their effect on their countries and the world. Discover and relive the triumphs and tragedies of fascinating women who led nations, fought in battles, and made life and death decisions affecting the fate of millions.