Did you know that Langsdale Library offers a list of all of our newest materials? We do! Each month we'll post an update letting you know about a few select titles, but there are far too many to mention here so be sure to check out our comprehensive online list. There is an RSS feed to the list, so you can subscribe and be updated when new materials get listed each month.
New Materials at Langsdale: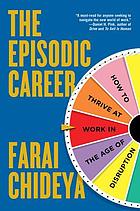 In The Episodic Career, Farai Chideya explores the landscape of employment in America. Profiling the rich, the poor, and people from every strata in between, Chideya seeks to understand the many kinds of work we do—for example, not just job fields, but whether we seek to build institutions or seek social change while earning money. In addition, Chideya provides a self-diagnostic tool to help you find your work/life "sweet spot." You'll see how different types of people have navigated their careers and forged their own paths even in times of hardship. As a young reporter at Newsweek, CNN, and ABC, Chideya realized that her working-class Baltimore childhood and factors like Ivy League education affected how people viewed her, and she takes a frank look at stereotypes, employment discrimination, and how to create healthy workplaces. Ultimately, she asks how we as a country can sustain the American Dream.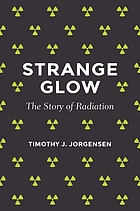 "More than ever before, radiation is a part of our modern daily lives. We own radiation-emitting phones, regularly get diagnostic x-rays, such as mammograms, and submit to full-body security scans at airports. We worry and debate about the proliferation of nuclear weapons and the safety of nuclear power plants. But how much do we really know about radiation? And what are its actual dangers? An accessible blend of

narrative history and science, Strange Glow describes mankind's extraordinary, thorny relationship with radiation, including the hard-won lessons of how radiation helps and harms our health. Timothy Jorgensen explores how our knowledge of and experiences with radiation in the last century can lead us to smarter personal decisions about radiation exposures today. Jorgensen introduces key figures in the story of radiation–from Wilhelm Roentgen, the discoverer of x-rays, and pioneering radioactivity researchers Marie and Pierre Curie, to Thomas Edison and the victims of the recent Fukushima Daiichi nuclear power plant accident. Tracing the most important events in the evolution of radiation, Jorgensen explains exactly what radiation is, how it produces certain health consequences, and how we can protect ourselves from harm. He also considers a range of practical scenarios such as the risks of radon in our basements, radiation levels in the fish we eat, questions about cell-phone use, and radiation's link to cancer. Jorgensen empowers us to make informed choices while offering a clearer understanding of broader societal issues. Investigating radiation's benefits and risks, Strange Glow takes a remarkable look at how, for better or worse, radiation has transformed our society."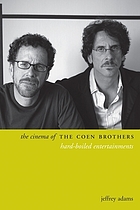 "The films of the Coen brothers have become a contemporary cultural phenomenon. Highly acclaimed and commercially successful, over the years their movies have attracted increasingly larger audiences and spawned a subculture of dedicated fans. Shunning fame and celebrity, Ethan and Joel Coen remain maverick filmmakers, producing and directing independent films outside the Hollywood mainstream in a unique style

combining classic genres like film noir with black comedy to tell off-beat stories about America and the American Dream. This study surveys Oscar-winning films, such as Fargo (1996) and No Country for Old Men (2007), as well as cult favorites, including O Brother, Where Art Thou? (2000) and The Big Lebowski (1998). Beginning with Blood Simple (1984), it examines major themes and generic constructs and offers diverse approaches to the Coens' enigmatic films."
An Irish immigrant lands in 1950s Brooklyn, where she quickly falls into a romance with a local. When her past catches up with her, however, she must choose between two countries and the lives that exist within.
These are just a few of the many new books, movies, and games at your Langsdale Library. To see the complete listing of new materials check out our list right here! If you want to receive updates when new materials get listed each month, you can subscribe to the list through the RSS feed.