Did you know that Langsdale Library offers a list of all of our newest materials? We do! Each month we'll post an update letting you know about a few select titles, but there are far too many to mention here so be sure to check out our comprehensive online list. There is an RSS feed to the list, so you can subscribe and be updated when new materials get listed each month.
New Materials at Langsdale: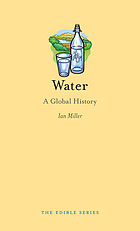 An informative and original exploration of how we have consumed water throughout history and our efforts to make it safe and palatable. Ian Miller describes how water was used for medicinal purposes

and how it became commercialized over the past two centuries, leading to the bottled mineral water widely available today.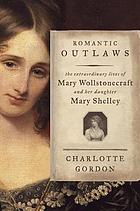 "Mary Wollstonecraft (1759-1797) and her daughter Mary Shelley (1797-1851) have each been the subject of numerous biographies by top tier writers, yet no author has ever examined their lives in tandem. Perhaps this is because these two amazing women never knew each other–Wollstonecraft died of infection at the age of 38, a week after giving birth to her daughter. Nevertheless their lives were closely intertwined,

their choices, dreams and tragedies so eerily similar, it seems impossible to consider one without the other: both became famous writers; both fell in love with brilliant but impossible authors; both were single mothers and had children out of wedlock (a shocking and self-destructive act in their day); both broke out of the rigid conventions of their era and lived in exile; and both played important roles in the Romantic era during which they lived. The lives of both Marys were nothing less than extraordinary, providing fabulous material for Charlotte Gordon, a gifted story teller. She seamlessly weaves their lives together in back and forth narratives, taking readers on a vivid journey across Revolutionary France and Victorian England, from the Italian seaports to the highlands of Scotland, in a book that reads like a richly textured historical novel"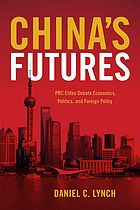 "In China's Futures, Lynch traces the varying possible national trajectories based on how China's own specialists are evaluating their country's current course, and his book is the first to assess the strengths and weaknesses of 'predictioneering' in Western social science as applied to China. It does so by examining Chinese debates in five critical issue-areas concerning China's trajectory: the economy, domestic

political processes and institutions, communication and the Internet (arrival of the 'network society'), foreign policy strategy, and international soft-power (cultural) competition."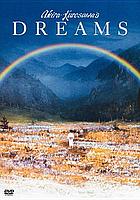 Eight episodes exploring many aspects of humankind and man's need to harmonize with nature. Based on Akira Kurosawa's actual dreams.
These are just a few of the many new books, movies, and games at your Langsdale Library. To see the complete listing of new materials check out our list right here! If you want to receive updates when new materials get listed each month, you can subscribe to the list through the RSS feed.