Did you know that Langsdale Library offers a list of all of our newest materials? We do! Each month we'll post an update letting you know about a few select titles, but there are far too many to mention here so be sure to check out our comprehensive online list. There is an RSS feed to the list, so you can subscribe and be updated when new materials get listed each month.
New Materials at Langsdale: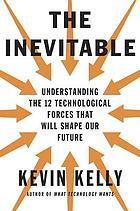 An expert tech writer discusses the forces and trends that will revolutionize daily life through the upcoming technological advances of the next thirty years.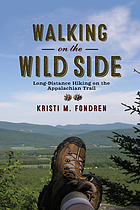 : "Walking on the Wild Side traces the stories of forty-six men and women who, for their own personal reasons, set out to hike America's most well-known, and arguably most social, long-distance hiking trail. Once on the Appalachian Trail, long-distance hikers live mostly in isolation, with their own way of acting, talking, and thinking; their own vocabulary; their own activities and interests; their own conception of

what is significant in life; and to a certain extent their own scheme of life. As a result of this transformative experience, the Appalachian Trail becomes a 'storied' place for hikers where the power of place unfolds in the stories they share about their trail experiences. In Walking on the Wild Side, Fondren reveals the distinct social world created by long-distance hikers. As a microcosm of the broader social world, long-distance hikers on the Appalachian Trail seem to have one foot inside American cultural mainstream and one foot outside of it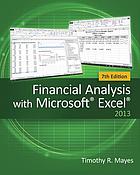 Helps students develop a proficiency in using Excel[registered] 2013 to solve real financial problems without sacrificing any finance background. This book covers all of the topics in corporate

finance course, including financial statements, budgets, the Market Security Line, pro forma statements, cost of capital, equities, and debt.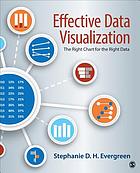 Written by a speaker, designer, and researcher, this book shows readers how to create Excel charts and graphs that best communicate data findings. It covers the spectrum of graph types available

beyond the default options, how to determine which one most appropriately fits specific data stories, and easy steps for making the chosen graph in Excel.
These are just a few of the many new books, movies, and games at your Langsdale Library. To see the complete listing of new materials check out our list right here! If you want to receive updates when new materials get listed each month, you can subscribe to the list through the RSS feed.