Did you know that Langsdale Library offers a list of all of our newest materials? We do! Each month we'll post an update letting you know about a few select titles, but there are far too many to mention here so be sure to check out our comprehensive online
list
. There is an RSS feed to the list, so you can subscribe and be updated when new materials get listed each month.
New Materials at Langsdale: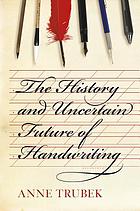 "This book uncovers the long and significant impact handwriting has had on culture and humanity–from the first recorded handwriting on the clay tablets of the Sumerians some four thousand years ago and the invention of the alphabet as we know it, to the rising value of handwritten manuscripts today."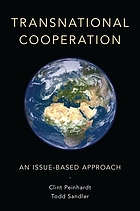 "Transnational Cooperation: An Issue-Based Approach presents an analysis of transnational cooperation or collective action that stresses basic concepts and intuition. Throughout the book, authors Clint Peinhardt and Todd Sandler identity factors that facilitate and/or inhibit such cooperation. The book is rich in applications and covers a wide range of topics, including superbugs, civil wars, money laundering,
financial crises, terrorism, global health concerns, international trade liberalization, leadership, sovereignty, and others. Students, researchers, and policymakers alike have much to gain from Transnational Cooperation."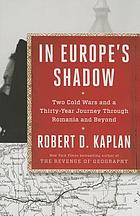 "A history of Romania traces the author's intellectual development throughout his extensive visits to the country, sharing his observations about its reflection of European politics, geography and key events while exploring the indelible role of Vladimir Putin."
These are just a few of the many new books, movies, and games at your Langsdale Library. To see the complete listing of new materials check out our list right
here
! If you want to receive updates when new materials get listed each month, you can subscribe to the list through the RSS feed.