Did you know that Langsdale Library offers a list of all of our newest materials? We do! Each month we'll post an update letting you know about a few select titles, but there are far too many to mention here so be sure to check out our comprehensive online
list
. There is an RSS feed to the list, so you can subscribe and be updated when new materials get listed each month.
New Materials at Langsdale: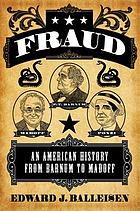 "'The United States has always proved an inviting home for boosters, sharp dealers, and outright swindlers. Worship of entrepreneurial freedom has complicated the task of distinguishing aggressive salesmanship from unacceptable deceit, especially on the frontiers of innovation.
By tracing how Americans have struggled to foster a vibrant economy without enabling a corrosive level of fraud, this book reminds us that American capitalism rests on an uneasy foundation of social trust'–Book jacket."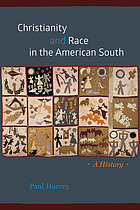 "The history of race and religion in the American South is infused with tragedy, survival, and water from St. Augustine on the shores of Florida's Atlantic Coast to the swampy mire of Jamestown to the floodwaters that nearly destroyed New Orleans. Determination, resistance, survival, even transcendence, shape the story of race and southern Christianities. In Christianity and Race in the American South, Paul Harvey

gives us a narrative history of the South as it integrates into the story of religious history, fundamentally transforming our understanding of the importance of American Christianity and religious identity."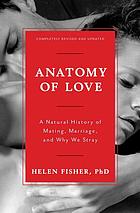 "Updated to include the latest research on anthropology and internet-age relationships, a revised edition of a classic reference examines the brain's role in love and courtship while making recommendations for returning to traditional patterns of romance. By the author of Why We Love. –Publisher's description."
These are just a few of the many new books, movies, and games at your Langsdale Library. To see the complete listing of new materials check out our list right
here
! If you want to receive updates when new materials get listed each month, you can subscribe to the list through the RSS feed.