Did you know that Langsdale Library offers a list of all of our newest materials? We do! Each month we'll post an update letting you know about a few select titles, but there are far too many to mention here so be sure to check out our comprehensive online
list
. There is an RSS feed to the list, so you can subscribe and be updated when new materials get listed each month.
New Materials at Langsdale:
FACULTY AUTHOR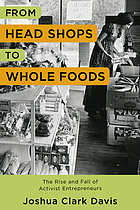 "In the 1960s and '70s, a diverse range of storefronts-including head shops, African American bookstores, feminist businesses, and organic grocers-brought the work of the New Left, Black Power, feminism, environmentalism, and other social movements into the marketplace.
Vividly portraying the struggles, successes, and sacrifices made by these unlikely entrepreneurs, Clark Davis writes a new history of movements and capitalism by showing how activists embraced small businesses in a way few historians have considered. "
Joshua Clark Davis, PhD is an esteemed United States history professor at the University of Baltimore in the Division of Legal, Ethical and Historical Studies

"Kitchen skill, not budget, is the key to great food. If you're living on a tight budget, Brown shows you how to maximize every ingredient and gives you tips on economical cooking methods; shopping and kitchen equipment; and much more."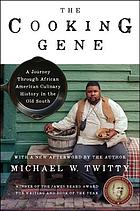 "A memoir of Southern cuisine and food culture that traces the paths of the author's ancestors (black and white) through the crucible of slavery to show its effects on our food today"–
These are just a few of the many new books, movies, and games at your Langsdale Library. To see the complete listing of new materials check out our list right
here
! If you want to receive updates when new materials get listed each month, you can subscribe to the list through the RSS feed.