Did you know that Langsdale Library offers a list of all of our newest materials? We do! Each month we'll post an update letting you know about a few select titles, but there are far too many to mention here so be sure to check out our comprehensive online
list
. There is an RSS feed to the list, so you can subscribe and be updated when new materials get listed each month.
New Materials at Langsdale: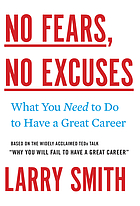 "Larry Smith Begins with an attention grabbing statement: "Why you will fail to have a great career". As humans we tend to question where exactly we fit in this world, and even our purpose. Smith makes a point that only a few souls are born to know exactly what they want to do and pursue in life, meanwhile the rest of us have to stop making excuses and challenge ourselves by setting goals and completing them. Smith is by far an amazing author whose writings help me want to achieve more in life." -Quote by UB Graduate Student Ashley Frazier, Winner of the Career Book of the Month Contest (November 2017).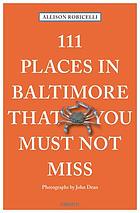 "There is possibly no city in the United States as misunderstood as Baltimore, and yet there are few that can match it in majesty. One of the oldest Great Cities of America, Baltimore is profoundly rich in history and culture. But its character is not only derived from its past: Charm City's present and future belong to the thousands of artists and innovators who call it home. Baltimore is full of adventure and

surprises. You'll visit the site of one of the most notorious scenes in cinematic history, and a candy shop that birthed a legendary R&B group."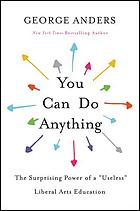 "George Anders explains the remarkable power of a liberal arts education, and the ways it can open the door to cutting-edge jobs. The curiosity, creativity, and empathy that are hallmarks of a liberal arts education aren't unruly traits that must be reined in.

At any stage of your career, you can bring a humanist's grace to our rapidly evolving high-tech future. In this book, you will learn why resume-writing is fading in importance and why "telling your story" is taking its place. You will learn how to create jobs that don't exist yet, and to translate your campus achievements into a new style of expression that will make employers' eyes light up."
These are just a few of the many new books, movies, and games at your Langsdale Library. To see the complete listing of new materials check out our list right
here
! If you want to receive updates when new materials get listed each month, you can subscribe to the list through the RSS feed.