We would like to sincerely thank everyone for participating and contributing to the RLB Library on #GivingTuesday and #BowOnPoe on December 3, 2019!
Thanks to your support, the Library not only met its "Bow on Poe" fundraising goal, we increased the total dollars contributed by 224% and the grew our rate of participation by 53% compared to last year's campaign!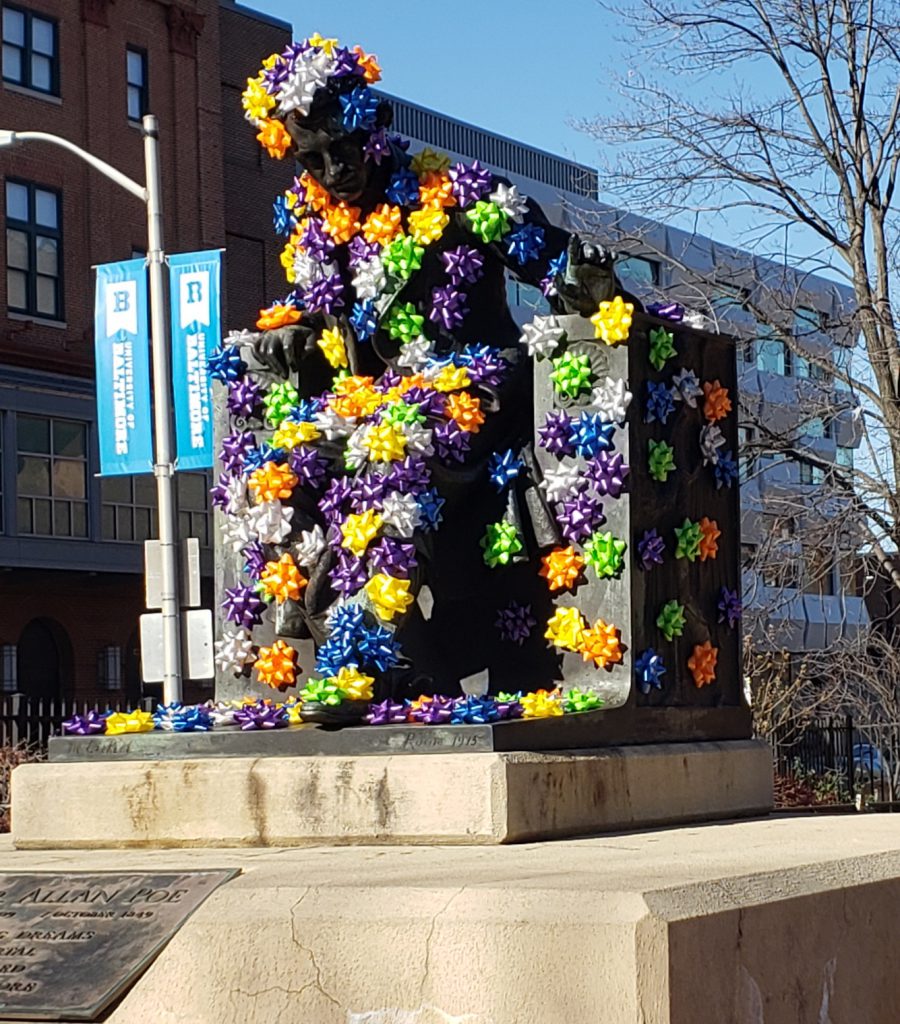 Your contributions support all of the hard work of the UB RLB Library!
Through the Robert L. Bogomolny Library, students at the University of Baltimore can access hundreds of specialized databases, books, and other resources to help them reach their academic goals. Librarians support students in their research goals and teach information literacy skills every semester. Academic tutoring is available throughout the semester; and at the end of each semester, the Final Finish event and coffee break are hosted in the Library to offer students a chance to work with librarians, tutors, and academic coaches as they complete their projects for the year. All year long, students and researchers from around the region and around the world utilize the unique collections preserved by the UB Special Collections & Archives to study 20th century Baltimore history and UB history in-person and online.
The Library also offers students a congenial environment in which to work and collaborate with their peers. Other services, including access to computers and technology such as laptop and tablet loans, a great Game Collection, poster printing, and study space reservations, are also available for students at the RLB Library! There's something for every student at the Library!
Thank you for supporting us as we serve our community!