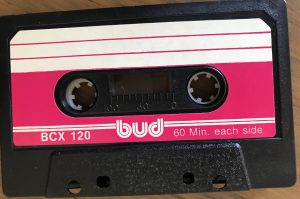 In honor of Women's History Month, UB Special Collections & Archives is highlighting some of the most important and influential women from right here in Baltimore.
Ethel Ennis (1932-2019) was born and raised in Baltimore, where she nurtured her musical talent at a young age by playing piano during Sunday School, and later, by playing in venues around the Baltimore area. She was influenced by classical and gospel music in church, as well from the Baltimore blues and jazz scenes. Local greats Billie Holliday and Cab Calloway were inspirational to her as she began her musical career a jazz vocalist. Over the course of an expansive and illustrious career, Ennis would come to be known as Baltimore's own "First Lady of Jazz," releasing 12 albums, recording numerous singles at major record labels such as Atlantic, Capitol, and Jubilee, and touring with renowned bandleader Benny Goodman.
In May of 2009, Ennis sat down with Helen Szablya, another Baltimore native, for an extended interview as a part of the Baltimore Voices Company's oral history interviews. In the interview, Ennis shares stories of her childhood, life on the road as a touring and recording artist, and her home of Baltimore.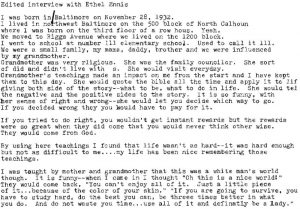 UB Special Collections and Archives are proud to count this interview as a part of our many 20th Century Baltimore History Collections. In honor of Ethel Ennis and her role as one our city's most prominent artistic forces, we would like to highlight this interview.
Listen to the oral history interview with Ethel Ennis and read the oral history interview transcript.
View and learn more about the Baltimore Voices Company Records with the full collection finding aid from the UB Special Collections & Archives.
Learn more about Ethel Ennis with this 2019 WGBO Article.
Celebrate Women's History with more resources from RLB Library
Today's post was written by Tom Dettling, a UB undergraduate student pursuing a degree in the Simulation and Game Design major with a minor in Creative Writing.