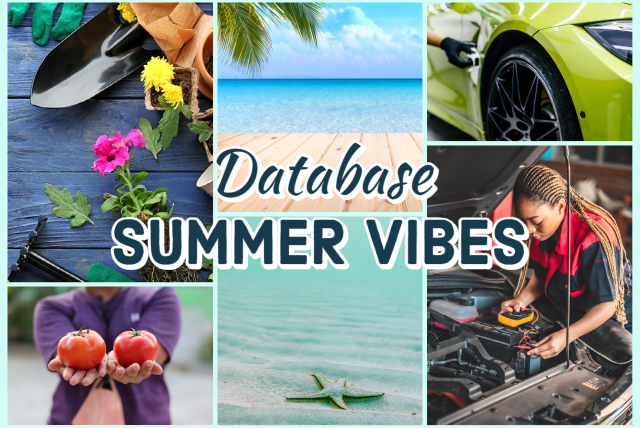 How's your summer going? Want to plan a new garden or find out what's eating your tomatoes? Are you a DIYer when it comes to car maintenance? Planning a trip but need some guidance? The RLB Library has subscribed to three databases that can help you with these questions and more. These databases are part of the Gale collection and can be accessed via the library's A-Z list of databases. Here are the three:
You can find articles on the practical and scientific aspects of gardening, landscaping and horticulture from popular magazines, academic journals, books, and news. Learn how to make floral arrangements, design a landscape plan, identify garden pests, and more.
Here you can find articles from scholarly journals, magazines, and trade publications on travel and tourism. The database offers current and relevant content that provides both historical and current state of affairs in the hospitality and tourism industries as well as a wealth of information on state parks, planning a vacation, and full-text travel guides from Fodor's.
This database provides access to repair, maintenance and service information on the most popular cars, trucks, vans and SUVs on the road today, as well as many new vehicles. This continuously updated resource provides step-by-step repair procedures, troubleshooting guides, diagnostic trouble codes, photos, illustrations, diagrams, and multimedia (videos and animations) to simplify even the most complicated tasks.
This summer check out one or more of these databases to increase your knowledge or explore new interests. The resources are free for you to use as a UBalt student, staff or faculty member!
Questions? Contact Debbie Li dli@ubalt.edu.