Earlier this week, Amazon broke news about it's Kindle Unlimited subscription for $9.99/month. This lets Kindle users borrow from 600,000 available books and audiobooks. While some people are suggesting getting rid of libraries and buying everyone Kindles, many others pointed out, like Barbara Fister at Inside Higher Ed and Donna Tam at CNET, Kindle Unlimited isn't so "unlimited."
I'm a Kindle owner, but also a librarian. When I read books, I tend to default to libraries first. Because I like free things, even if they take a little more effort.
So how do I read for free using my Kindle? First, get a library card. In addition to having my UB Bee Card, which gives me access to everything at Langsdale, Law Library, and beyond (more on that in a bit), I also have an Enoch Pratt Free Library Card. It has 'free' in the title. This means I don't pay $9.99/month and still get access to tons of books. You don't even have to live in Baltimore City – anyone that lives in Maryland can get a Pratt library card.
Library card = free books = amazing
My Pratt library card gets me access to Maryland's Digital eLibrary Consortium, which I use to check out ebooks. Many titles are instantly available (yay!), but for some (especially popular ones) I get added to a wait list. Generally, I select a bunch of books at once, and then I get a good stream of books coming through when I've made it to the top of the list. They have a wide selection of books in Kindle version, which easily downloads to the Kindle device.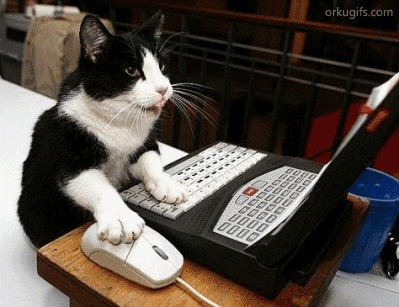 If this cat can use the eLibrary to download books, you can too
We also have a growing ebook collection at Langsdale. To use my Kindle, the best option is our EBSCO host ebook collection. This lets me downloaded a book as a .pdf, which I can then access on my Kindle by emailing to [yourkindleusername]@kindle.com.
Amazon also has free popular classics that you can download instantly. These classic titles are older, and are free because they are in the public domain (meaning they are no longer protected by copyright). You can also find free titles on archive.org, openlibrary.org, and gutenberg.org for similar books.
So many free options!
When I don't mind lugging a book around, I browse new fiction and non-fiction at Langsdale. Incidentally, a library card gets you more than just books (digital or not). Through Langsdale Library and your netID, you can get special access to more content in the Chronicle of Higher Education, EasyBib.com (for generating citations) and Mango Languages (to learn a foreign language).
All this great stuff you can access for free? It's a lot to handle.
Do I ever buy books? Yes. Sometimes, if I really love the book and want to own my own copy. Sometimes because I know I'll take a long time to read it, so I don't want to worry about due dates. And sometimes because I like supporting authors and independent book stores.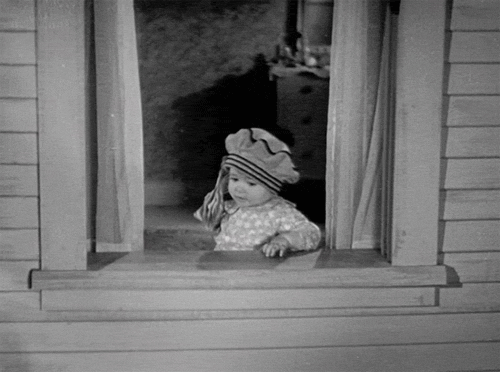 I'll throw money at a good cause.