Did you know that Langsdale Library offers a list of all of our newest materials? We do! Each month we'll post an update letting you know about a few select titles, but there are far too many to mention here so be sure to check out our comprehensive online list. There is an RSS feed to the list, so you can subscribe and be updated when new materials get listed each month.
New Materials at Langsdale: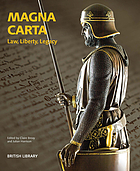 "It takes us on a journey from the charter's medieval origins through to what it means to people around the world today. Drawing on the rich historical collections of the British Library – including two original copies of Magna Carta from 1215 – the catalogue brings to life the history and contemporary resonance of this globally important document"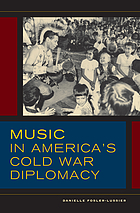 "During the Cold War, thousands of musicians from the United States traveled the world under the sponsorship of the U.S. State Department's Cultural Presentations program. Using archival documents and newly collected oral histories, this study illuminates the reception of these musical events, for the practice of musical diplomacy on the ground sometimes differed substantially from what the department's planners

envisioned. Performances of music in many styles–classical, rock 'n' roll, folk, blues, and jazz–were meant to compete with traveling Soviet and Chinese artists, enhancing the reputation of American culture. These concerts offered large audiences evidence of America's improving race relations, excellent musicianship, and generosity toward other peoples. Most important, these performances also built meaningful connections with people in other lands. Through personal contacts and the media, musical diplomacy created subtle musical, social, and political relationships on a global scale. Although these tours were sometimes conceived as propaganda ventures, their most important function was the building of imagined and real relationships, which constitute the essence of soft power"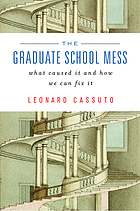 American graduate education is in disarray. Graduate study in the humanities takes too long and those who succeed face a dismal academic job market. Leonard Cassuto gives practical advice about how

faculty can teach and advise students so that they are prepared for the demands of the working worlds they will join, inside and outside the academy.
A dramatic thriller set against the backdrop of a series of historic events, BRIDGE OF SPIES is "absolutely brilliant and totally riveting" (Bill Zwecker, Chicago Sun-Times). James Donovan (Tom Hanks) is a Brooklyn lawyer who finds himself thrust into the center of the Cold War when the CIA send him on a nearly impossible mission to negotiate the release of a captured American U-2 pilot. High stakes and suspense power a story that captures the essence of a man who risked everything, vividly bringing his personal journey to life.
These are just a few of the many new books, movies, and games at your Langsdale Library. To see the complete listing of new materials check out our list right here! If you want to receive updates when new materials get listed each month, you can subscribe to the list through the RSS feed.