Did you know that Langsdale Library offers a list of all of our newest materials? We do! Each month we'll post an update letting you know about a few select titles, but there are far too many to mention here so be sure to check out our comprehensive online list. There is an RSS feed to the list, so you can subscribe and be updated when new materials get listed each month.
New Materials at Langsdale: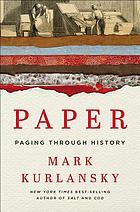 Through tracing paper's evolution, Mark Kurlansky challenges common assumptions about technology's influence, affirming that paper is here to stay.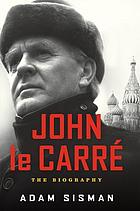 "In this definitive biography Adam Sisman reveals the man behind the bestselling persona. In John le Carré, Sisman shines a spotlight on David Cornwell, an expert at hiding in plain sight. Of course, the pseudonym John le Carré has helped to keep the public at a distance. Sisman probes Cornwell's unusual upbringing, abandoned by his mother at the age of only five and raised by his con man father (when not in

prison), and explores his background in British intelligence, as well as his struggle to become a writer, and his personal life. Sisman has benefited from unfettered access to le Carré's private archive, talked to the most important people in his life, and interviewed the man himself at length"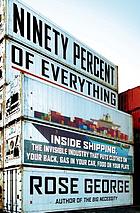 Revealing the workings and dangers of freight shipping, the author sails from Rotterdam to Suez to Singapore to present an eye-opening glimpse into an overlooked world filled with suspect practices, dubious operators, and pirates.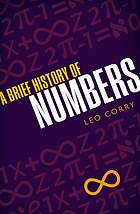 The world around us is saturated with numbers. They are a fundamental pillar of our modern society, and accepted and used with hardly a second thought. But how did this state of affairs come to be? In this book, Leo Corry tells the story behind the idea of number from the early days of the Pythagoreans, up until the turn of the twentieth century. He presents an overview of how numbers were handled and conceived in

classical Greek mathematics, in the mathematics of Islam, in European mathematics of the middle ages and the Renaissance, during the scientific revolution, all the way through to the early 20th century and the inauguration of the modern idea of numbers.
These are just a few of the many new books, movies, and games at your Langsdale Library. To see the complete listing of new materials check out our list right here! If you want to receive updates when new materials get listed each month, you can subscribe to the list through the RSS feed.