You've just been handed an assignment in your HIST 295 class to research the life and times of a person from the past. You can't help but feel the dread creeping into your core—how and where to go to find this information? Fortunately, the RLB Library has just added Newspapers.com to its A-Z databases list.  This fascinating resource, which is produced by Ancestry.com, is comprised of over 13,000 digitized newspapers dating from the 1700s to 2000s. You can research birth, marriage and death notices, recipes, crime reports, school news, advertisements—the possibilities are endless.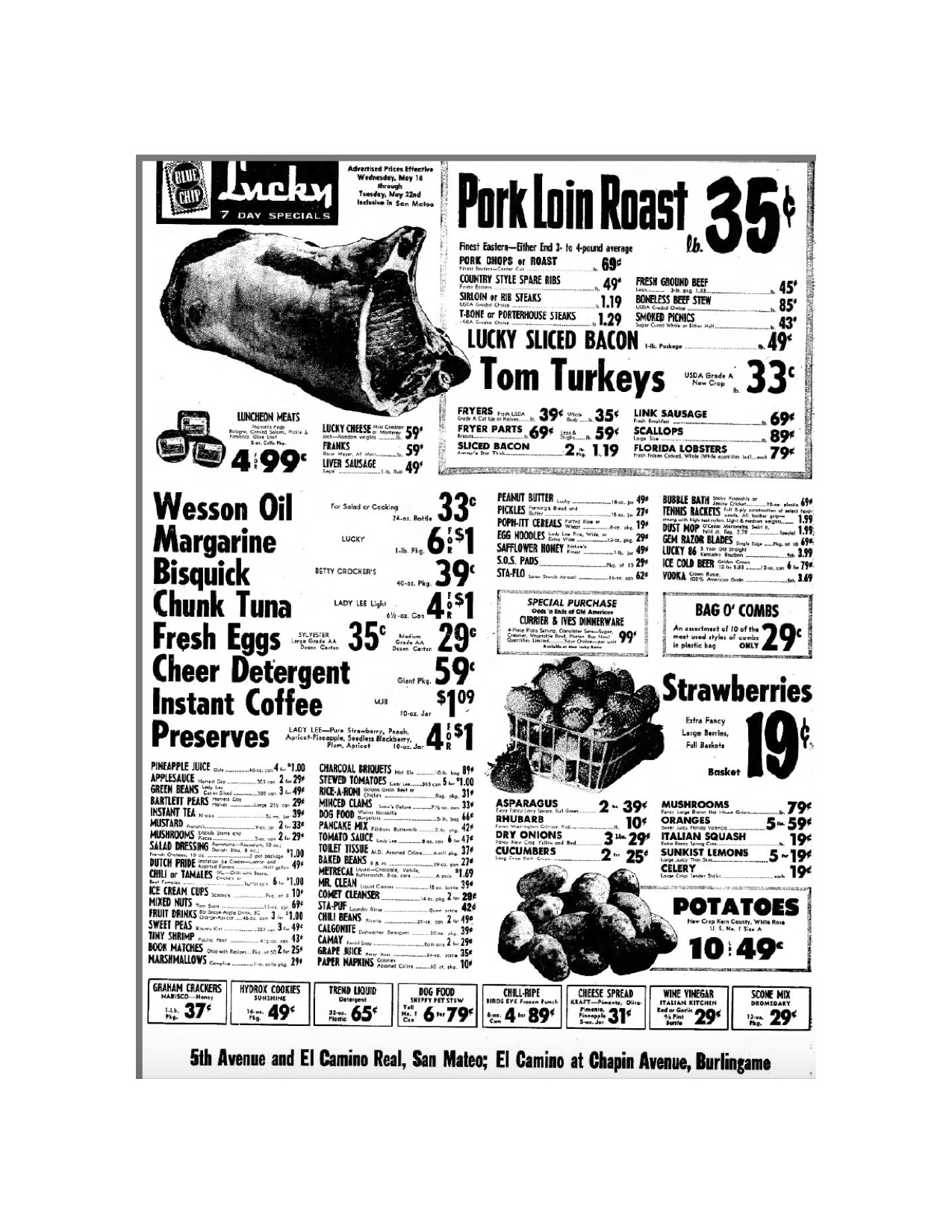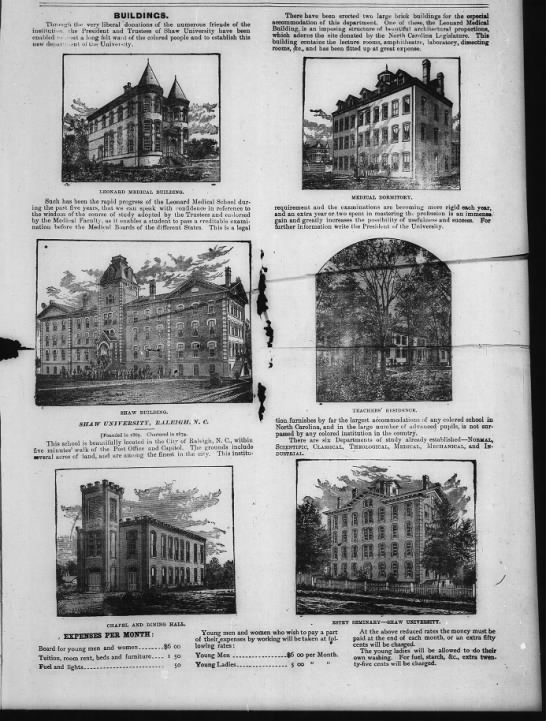 And the papers are not limited to only the United States—you can search newspapers in Canada, the United Kingdom, Ireland, Australia, and Panama. And if you are looking for events that happened overseas, chances are good you will find stories. I was pleasantly surprised to find a brief story in the October 25, 1911 Kansas City Globe mentioning my great-grandfather in China, who helped overthrow the last dynasty in 1911.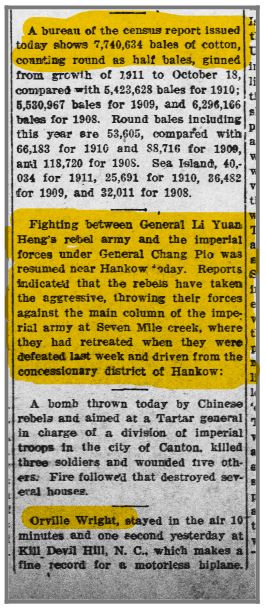 What's also fascinating is being able to read about other events—in the same column is a paragraph on an Orville Wright test flight, as well as a census report on the number of cotton bales ginned. Like Facebook, one gets caught up on reading everything, and it's easy to lose oneself in these time capsules.
To search Newspapers.com, click on the Search tab at the top menu and you can enter a person's name and/or keyword in the box. Advanced search allows you to limit by place and date. You can also Browse newspapers by country/state, and then limit the results by keyword or name. You can save sections of an article by clipping it and then saving or printing it. You can even see what other people have clipped by viewing the Clippings tab and clicking on "Everyone." (If you have an Ancestry.com account, you can link to your family tree.) There are tons of stories that history buffs as well as researchers and genealogists can find. Newspapers.com has a blog called the Fishwrap (get it?) which contains handy tips for searching as well as interesting articles on other people's research. A recent story describes how a grad student uncovered key tsunami data from newspaper articles in the 1800's which could help improve current computer prediction models.
So, what are you waiting for? Now you can fearlessly forge ahead and discover stories for your own research using Newspapers.com!