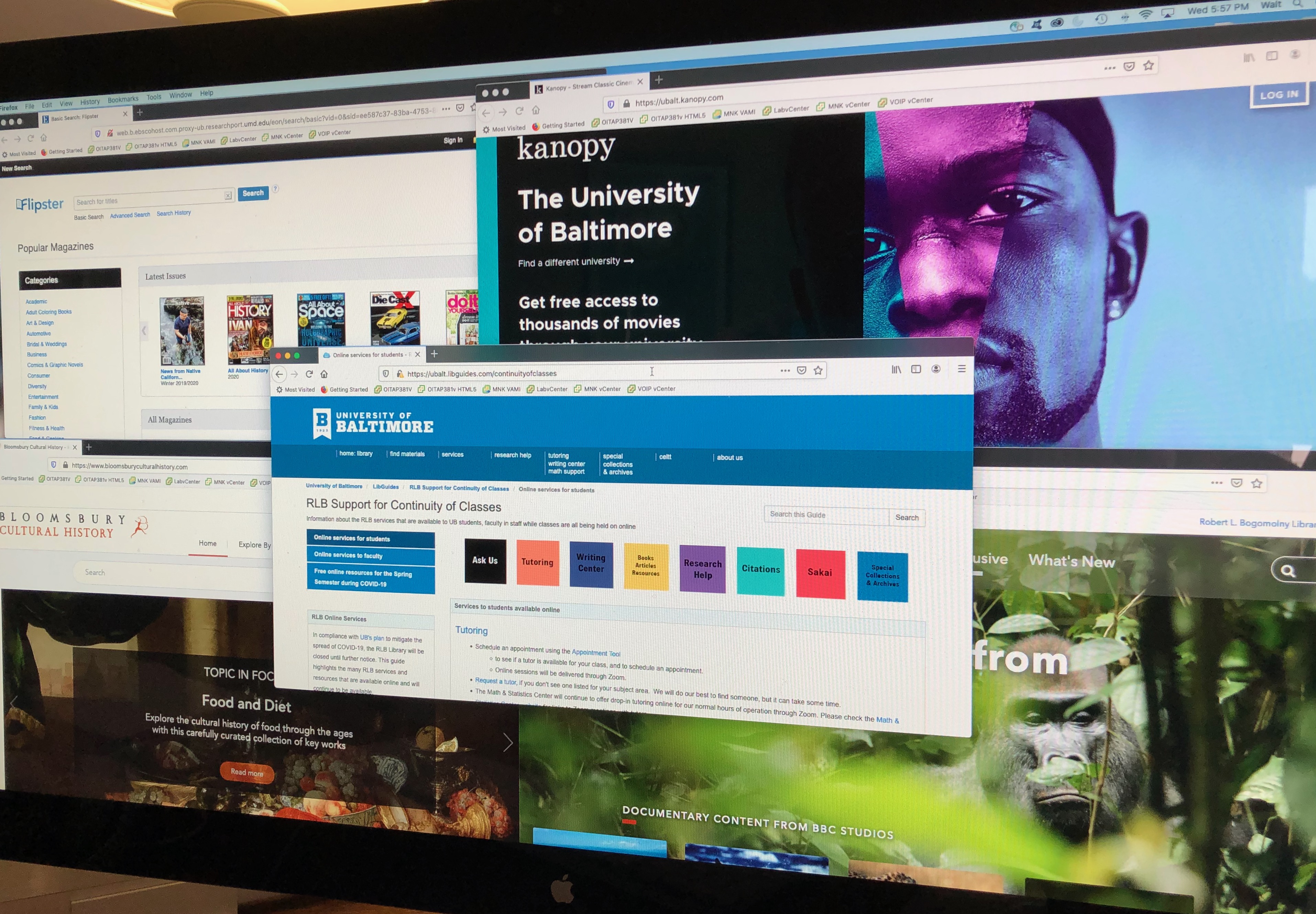 Keep up with the RLB Library's online resources and services by using the RLB Library Support page for continuity of classes. This guide lists the resources and services that are always available and always free, whether the campus is open or closed.
You can access the guide by going to the library homepage and clicking on the orange banner where it says "More Information."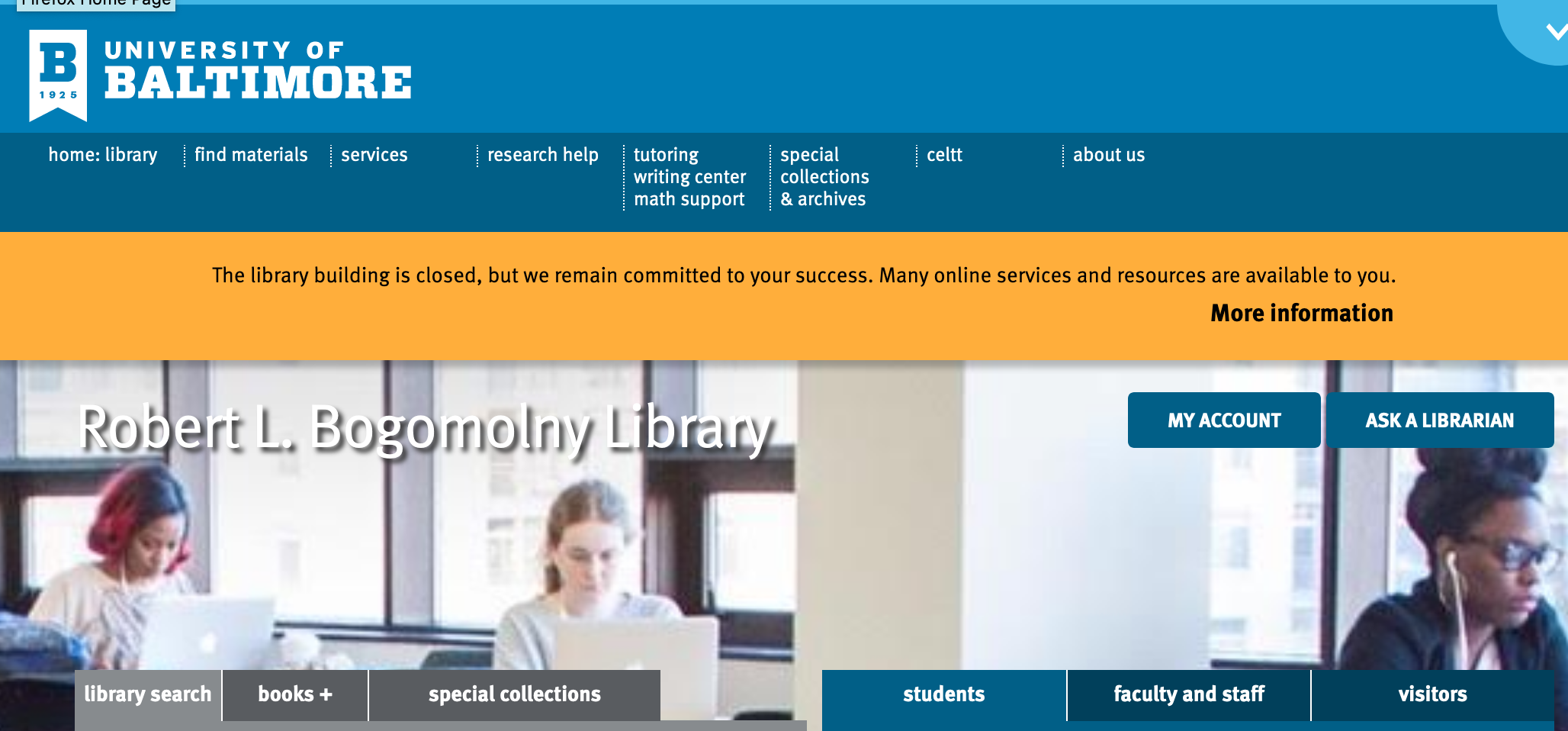 Also, in this guide find out about temporary free resources (including internet access, research databases, and free entertainment) made available during the COVID-19 period. Click on the tab for "Free online resources for the Spring Semester during COVID-19" to view these resources.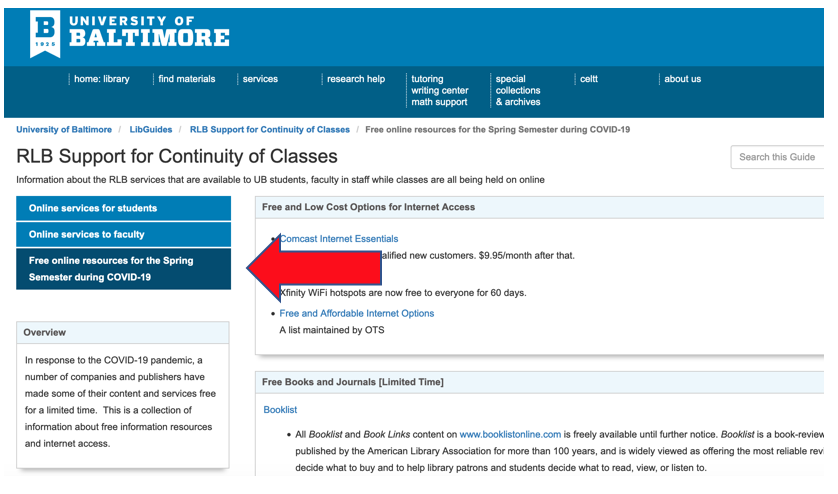 Learn about temporary free and low cost options for internet access.
Until May 31, take advantage of free access to films on Academic Video Online.
On Kanopy, watch the Great Courses films (courses on cooking, history, art, etc.) until May 31. This includes the Great Courses Infectious Diseases collection taught by Dr. Barry Fox, an award-winning professor and physician. Dozens of Kanopy Spotlight films are also free to watch–new titles are added weekly and can be viewed for 30 days.
Peruse digital versions of popular magazines on Flipster. Free access is available until June 30, 2020.
Make use of free temporary access to numerous ebooks and journals from JSTOR, Harvard Business Publishing, Bloomsbury and many other publishers.
This guide is continuously updated. Do you know any free or expanded access to other resources? Let Debbie Li know at dli@ubalt.edu.