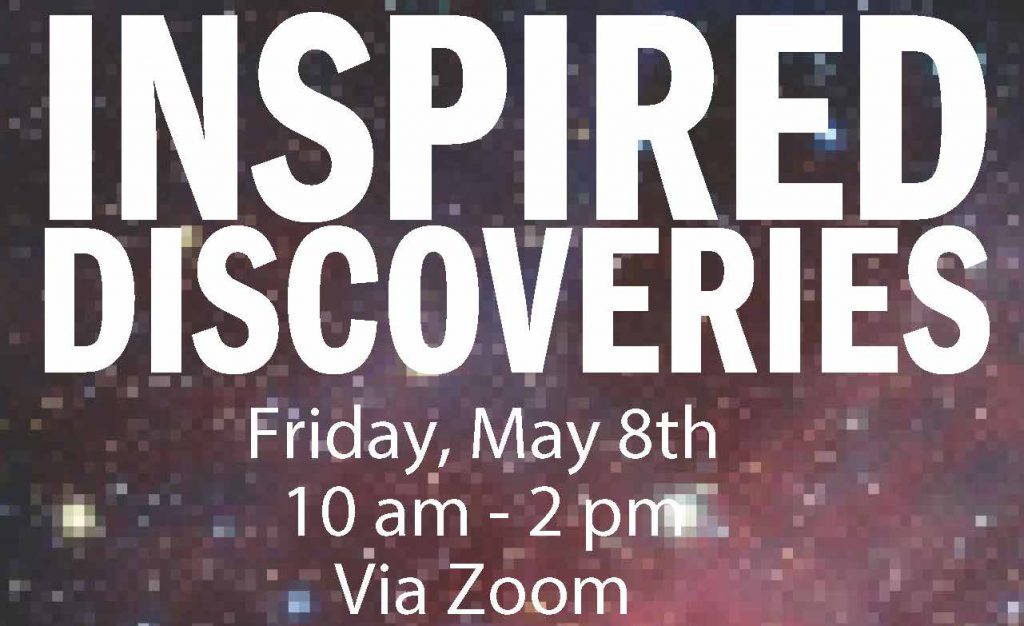 Inspired Discoveries 2020 was a tremendous success this year! ID2020 was our first-ever online symposium celebrating undergraduate work. Seventeen students presented videos of their very best work including psychology research, video games, fashion, literature, and more. Everyone enjoyed experiencing students' wonderful research and innovations through the online event!
For its eleventh year, ID2020 was held via Zoom on Friday May 8, and we had our biggest-ever audience, logging in from all over the world. The event included a Q&A session with student presenters calling in from China and even from a bus via Zoom to answer questions! Family and friends were also invited to attend and celebrate student innovation through the Zoom event.
We wish our first-place winner, Michael Vandi, congratulations on the first prize of $500 awarded by a panel of UB faculty and staff judges. We congratulate our second-place winners who ended with an unprecedented four-way tie: Karen Akin, Stephen Jenkins, Brianna King, and Thomas Pollock!
Congratulations to all our student presenters! Check out all the videos at Inspired Discoveries.
First and Second Place Winners and Projects:
FIRST PLACE:
Michael Vandi, E-Learning Research Sierra Leone
(faculty advisor: Giovanni Vincenti)
SECOND PLACE (in alphabetical order):
Karen Akin, Predictors of Masculine Gender Threat
(faculty advisor: Kris Eyssell)
Stephen Jenkins, Another Perspective: Examining Interactions Between 'Squeegee Boys' and Drivers
(faculty advisor: Sally Farley)
Brianna King, The Accuracy of Eyewitness Testimony
(faculty advisor: Sally Farley)
Thomas Pollock, Life History Strategy and Urban Stressors
(faculty advisor: Sally Farley)
Inspired Discoveries is a collaboration of RLB Library  and the Helen P. Denit Honors Program. This annual symposium recognizes and fosters undergraduate research and innovation.