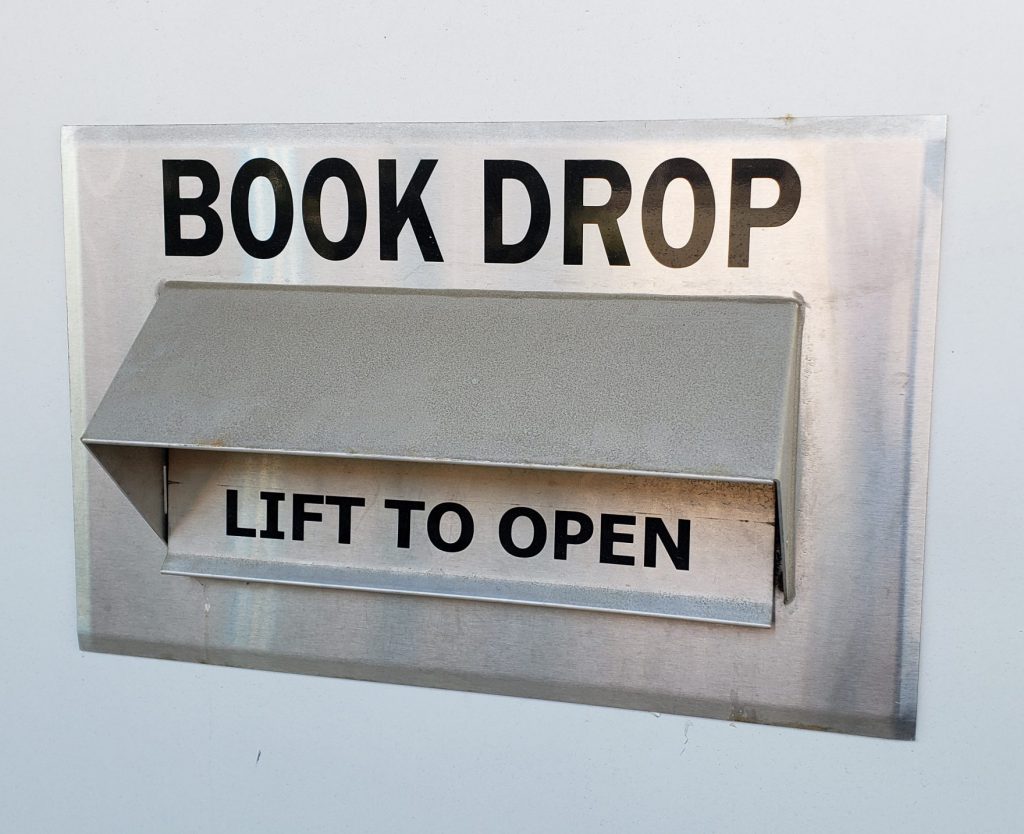 Did you know you can return your library materials 24/7? There's a book drop on the Oliver St. side of the RLB Library building for your convenience.
Need help finding the Book Drop on Oliver Street? Check out this UBalt Campus Map and use the image below.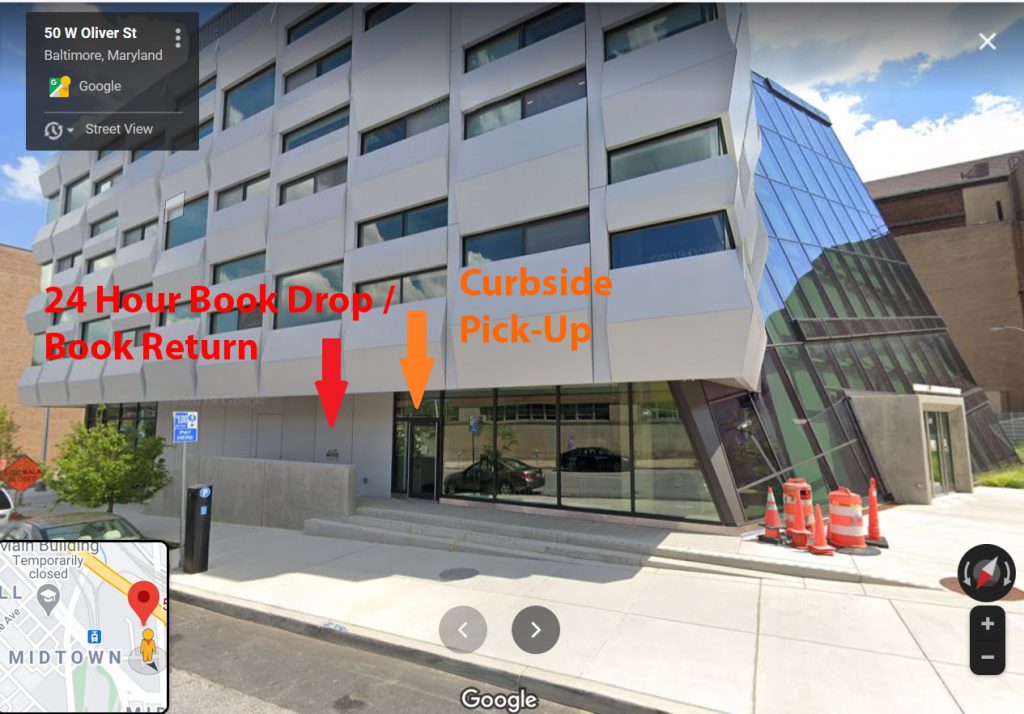 Want to learn more about Curbside Pick-Up and the Book Drop?
Check out the Library's FAQs or email library@ubalt.edu with any questions!