Summer 2021 is going strong and a year of being sequestered at home seems to be largely behind us! How are you enjoying the hot Maryland weather?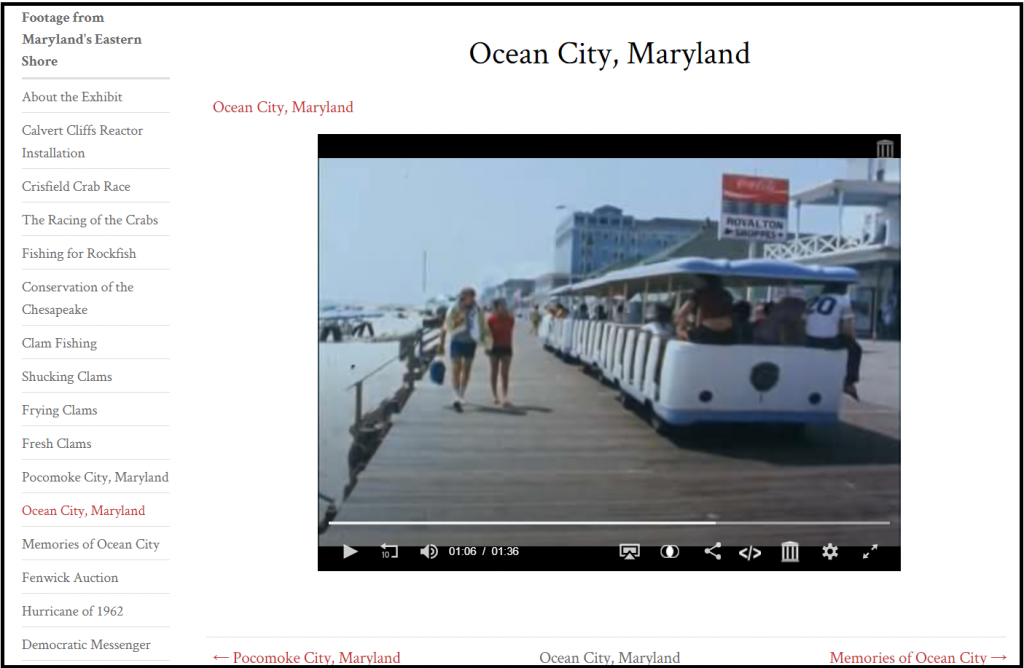 For many, the allure of the warm beaches, boating, and fishing at Maryland's Eastern Shore is as strong as ever. Places like the beach at Ocean City have long been prime vacation spots for Marylanders. But, the Eastern Shore is also a permanent home to vibrant and interesting communities all their own. The UBalt Special Collections & Archives at RLB Library features a digital exhibit that allows us to take a look back at life on Maryland's Eastern shore.
The digital exhibit is titled, Footage From Maryland's Eastern Shore, and it was curated by archives staff in 2012. It portrays life on the Eastern Shore between 1952 and 1974.
The analog film footage, courtesy of the WMAR-TV Collection of film dating from 1948 through 1987, has been converted to digital video so we can easily view it online. The films in the exhibit depict crab races, property sales, clam fries, and much, much more!
Can you see how much has changed or stayed the same at the Eastern Shore since the 1950s-1970s?
Tell us in the comments!
This exhibit can be viewed by accessing the Special Collections & Archives Digital Exhibits, or you can access the exhibit directly here.
________________________________________________________
This post was written by Thomas Dettling, UB undergraduate student and Special Collections & Archives student worker.