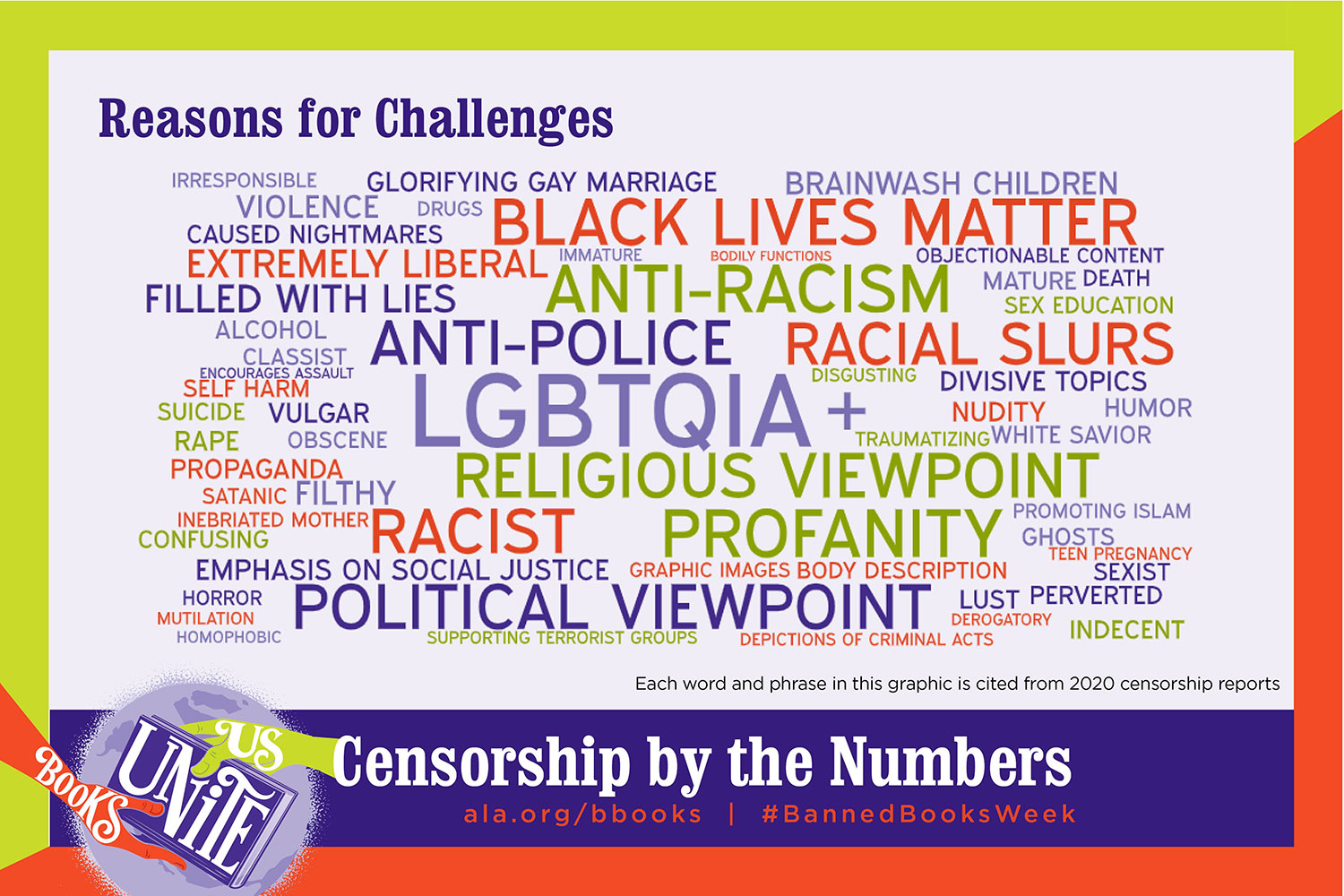 Did you know that the Harry Potter books have in the past been targeted for banning from schools and libraries? Those books as well as many other titles have appeared on challenged or banned lists compiled by the American Library Association (ALA) Office for Intellectual Freedom.
A "challenged" book has been requested to be removed from a library or classroom.
A "banned" book has been removed from a library or classroom.
Books are challenged or banned for various reasons, usually on the request of parents, patrons, or religious groups. Reasons include objections against profanity, sex, drugs, LGBTQIA+, racial slurs, and even witchcraft (in the case of Harry Potter).
To help recognize that banning books is a form of censorship, Banned Books Week is held annually to celebrate the freedom to read. This year it runs from September 26 to October 2. Learn more about banned and challenged books in an RLB Library guide.
(NOTE: The RLB Library does NOT ban any books.)