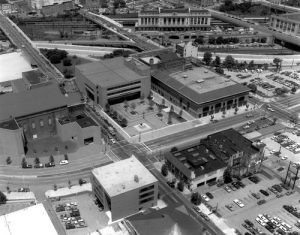 The University of Baltimore, founded in 1925, is quickly approaching it's centennial. This upcoming anniversary is the perfect time to celebrate the history and individual stories of the university community members over the years. Special Collections & Archives is excited to do just that. 
Our archivists are always hard at work preserving UBalt history in addition to local Baltimore history. Now, a new oral history project led by Fatemeh Rezaei, archivist for university collections and AV collections, is documenting the perspectives and individual stories of long-time university community members and ensuring they will be preserved for future generations.
The retrospective oral history project was announced in Spring 2021 during the COVID-19 pandemic. It will continue until 2025 in order to commemorate the UBalt 100th anniversary that year. 
The University of Baltimore Stories: 100th Anniversary Oral History Project, contains interviews with UBalt staff, faculty, and alumni as they discuss their memories of the university, its impact on their lives, and their diverse array of experiences spanning the last 50 years at UBalt. 
As this is her first oral history project, Fatemeh worked with Aiden Faust, head of UBalt Special Collections & Archives, to create a detailed project plan. Overcoming setbacks such as social distancing necessitated by the pandemic, the project is utilizing Zoom and Otter.ai to ensure quality interview recordings and transcripts are produced.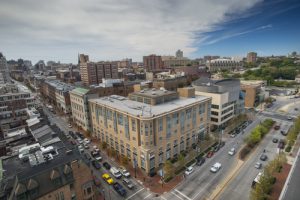 During this project, Fatemeh has also worked with student worker Bedell Terry. Bedell's work on the project began during his internship in summer 2020, and he has continued his dedication to the project throughout Fall 2021 as an archives student assistant. Bedell has been instrumental in creating interview questions in preparation for interview participants, and he has conducted the majority of the interviews for the project so far. Other UBalt Archives staff members have also contributed by conducting interviews with participants and editing final interview transcripts.
The project aims to collect as many interviews with UBalt alumni, faculty, and staff members as possible over the next few years. Among the six interviews already conducted are those with UB Law school alumnus David Hugel ('77); Jessica Elfenbien, who held multiple positions at UB over her 17 year career, including as Associate Provost; and Antoinette Martsoukos who is both a UBalt alumna and UBalt current community member who manages the College of Arts and Sciences advisors as well as teaches Ethics as an adjunct professor.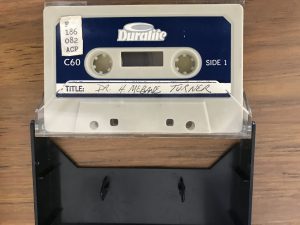 During the interviews, participants are asked to speak about their background, how they first became involved with UBalt, and about their experiences there over the years, providing in-depth insight into how The University of Baltimore helped shape their career, and likewise, the ways in which they contributed to the academic culture there.
Keep an eye on this new collection and corresponding digital exhibit as it continues to grow and new interviews completed are added. If you are interested in contributing to this project, please contact Fatemeh. 
______________________________________________
This post was written by Thomas Dettling, UB undergraduate student and Special Collections & Archives student worker.