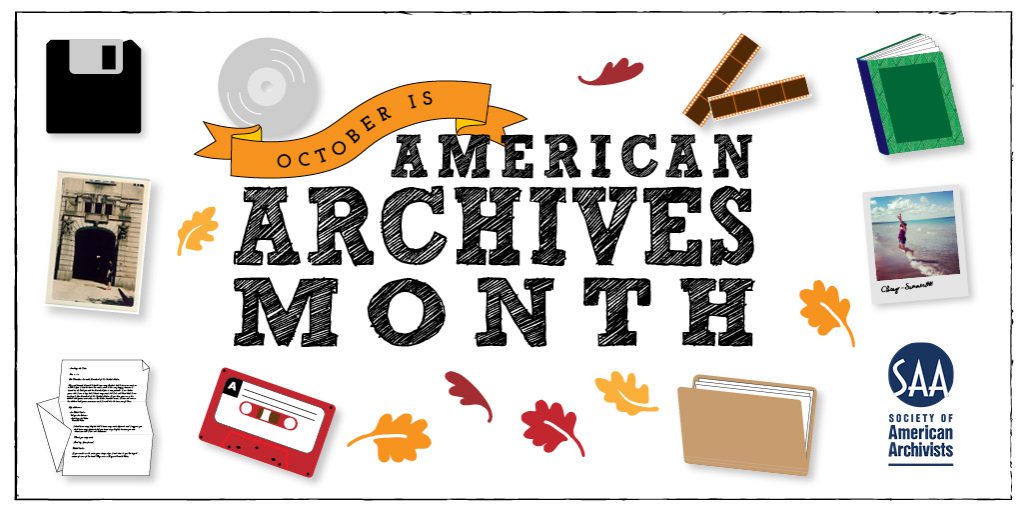 We've had a busy year in the archives. During the COVID-19 pandemic and campus closure throughout 2020 and spring 2021, UBalt Special Collections & Archives shifted services online, focusing on digital projects and services for the research community. We began offering digitization on demand services while implementing new digital reference tools and workflows. Since beginning this service, we have served over 300 patron digitization requests. 
Between 2020 and Fall 2021 we have also added access to digitized archival materials through our collections online finding aid database. We also created several digital exhibits such as The Baltimore Cultural Arts Program, 1964-1993, Organization, Education and Empowerment: Betty Garman Robinson's Activism in Baltimore, and 40 Years of HIV/AIDS in Baltimore.
This fall, Special Collections & Archives reopened the Research Room for our researchers by appointment on Tuesdays and Thursdays. During the past two months, we have already had a number of visitors.
We hope you'll enjoy learning about a few of the projects we are excited to share with you this American Archives Month.
Digitization Project: Preserving and Providing Access to Baltimore Television News Station (WMAR), 1980-1985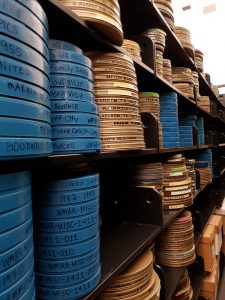 In May 2021, Fatemeh Rezaei, University Collections and AV Archivist, began a 12-month digitization project titled "Preserving and Providing Access to Baltimore Television News Station (WMAR), 1980-1985" after UBalt was awarded one of 17 CLIR grants for "Recordings at Risk." The project will digitize 975 U-matic tapes from the WMAR-TV Collection, spanning 1980-1985. After digitization, Fatemeh manages the digital preservation of the resulting digital files, and provides access to the video files through the Internet Archive.
Fatemeh has already uploaded 500 video files to the Internet Archives, and will add even more before the end of December. This footage from WMAR-TV documents numerous historical events, cultural and racial issues, and political and social changes in the Baltimore region. Fatemeh plans to provide access to all of the digitized footage this Spring. Digital preservation of these materials will be an ongoing responsibility of the UBalt Special Collections & Archives at the RLB Library.
Community Archives Program and Inheritance Baltimore Partnership
In September 2021, Angela Koukoui, Outreach and Public Services Coordinator, began the UBalt-JHU Community Archives Program after two fellows were selected in August for the training fellowship portion of the program that will expose early career professionals of African/Black descent to cultural heritage work.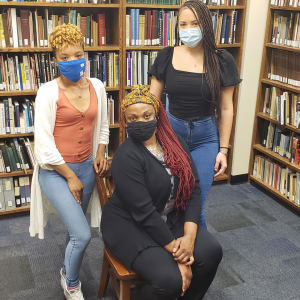 The Community Archives Program is a partnership between The University of Baltimore Special Collections & Archives and Johns Hopkins University's Billie Holiday Project for Liberation Arts (BHPLA), which is supported by Inheritance Baltimore: Humanities and Arts Education for Black Liberation. The Inheritance Baltimore effort, focused on humanities education and arts-based public engagement in Black Baltimore, is funded by a $4.4 million Just Futures grant from the Andrew W. Mellon Foundation.
As a part of the program, Angela, who co-leads the Community Archives Program, and the fellows Deyane Moses and Bria Warren, have begun work at the UBalt Special Collections & Archives with a portion of the Robert Breck Chapman Photographs archival collection focused on the history of the Cultural Arts Program (CAP) in Baltimore City. They have also begun collaborating with several community partners, including leading community archives workshops at the Eubie Blake Center and contributing to work with the AFRO Newspaper Archives.
The University of Baltimore Stories: 100th Anniversary Oral History Project
2021 also began The University of Baltimore Stories: 100th Anniversary Oral History Project. In preparation for The University of Baltimore's centennial in 2025, Special Collections & Archives is collecting and preserving the UBalt stories of alumni, staff members, and faculty members. The University has undergone numerous changes since its founding, and the oral history interviews in this project will document the many varied experiences of the community from the past 50 years.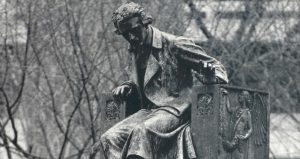 The project, led by Fatemeh Rezaei, already includes 6 oral history interviews with UBalt alumni, faculty, and staff. The project is looking for more UBalt community members who fit the project scope and who are interested in sharing their stories for future generations. Check out the online exhibit, and contact Fatemeh if you are interested in participating.
Keep an eye on the blog for future updates to these and other projects from the archives. Remember, if you have questions about Baltimore history, University history, primary sources, or related topics, you can always ask an archivist.