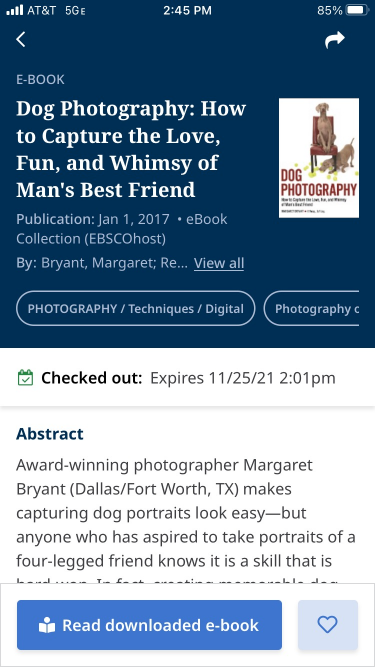 Have you ever wondered if you can read EBSCO ebooks on your phone or tablet? Well, EBSCO (a company that provides ebooks, ejournals, and databases to the RLB Library), recently launched a mobile app that will allow easier reading of their ebooks (an Adobe ID will not be required).
The free app can be downloaded and installed from either of the following:
Apple Store (for iOS devices including tablets)
Google Play Store (for Android devices and Chromebooks that support Android apps via Google Play)
You need to first create a personal account in the app before you can download ebooks.
With the app, you can:
Read downloaded ebooks offline if you have not logged out of the app. Simply access the downloaded eBook from your Liked items or the Recently Viewed list on the Home screen of the app.
Highlight text in an ebook you are reading and save to your bookmarks.
Discover related content with the "Discover recent subjects" feature.
Search with your voice–

tap the microphone button on your device's keyboard and speak your search terms when prompted.

Also search for journal articles–and share them with other people. In addition,

Text-to-Speech (TTS) is enabled in the EBSCO Mobile App for PDF full-text articles.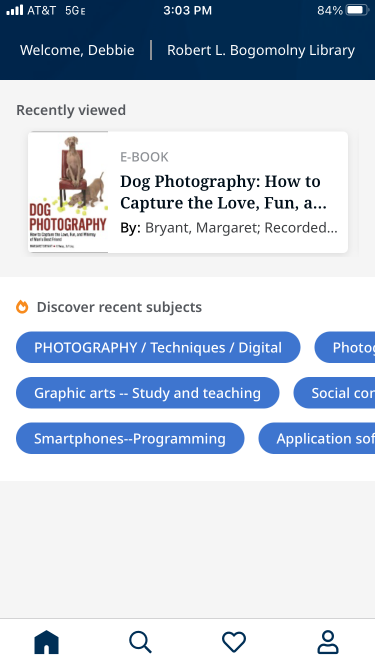 Some points to note:
Online viewing is not yet available through the app (only download/save), but this feature will be a future enhancement. In the meantime, if you wish to view the title online, you can "Like" the eBook in the app and view it on the desktop version of EBSCOhost at a later time
All e-books (both EBSCO and non-EBSCO titles) are discoverable in the app, but only EBSCO ebooks are directly downloadable in the app.
The ability to download individual chapters and add notes to ebooks will be future enhancements and are not yet available in the app. Stay tuned!
For more info on the EBSCO ebook mobile app experience, check out this Getting Started Guide.
For step-by-step instructions on downloading and reading an ebook on the mobile app, check out this research guide.
Questions? Contact Debbie Li at dli@ubalt.edu.