Celebrate National Native American Heritage Month with the library and learn about a few books by indigenous authors in today's blog post by Tom Dettling.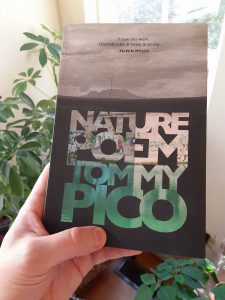 In honor of National Native American Heritage Month, I wanted to highlight this collection of poems by Tommy Pico, titled Nature Poem. Pico as an award winning indigenous (Kumeyaay Nation) writer. In my Creative Writing Workshop Course, taught by Professor Chelsea Fetzer, we recently read through Pico's collection, exploring their poetic voice, which is raw, incisive, and beautiful, often in the same breath. The work explores Pico's own connection to their heritage as well as subverts the centuries of expectation and stereotype that have been layered upon it. Nature Poem was a breakthrough work for Pico, garnering multiple awards, including the 2018 American Book Award and the 2018 Whiting Award winner for poetry.
Pico is one of many incredible writers to be honored this month. In my time studying literature I have also had the pleasure of reading works such as "Impressions of an Indian Childhood" by Zitkala Ša, which details her life as a child on a Dakota Sioux reservation;  "Lullaby" by Leslie Marmon Silko, which casts a lens on the oppressive treatment of native peoples by white culture; and "The Way to Rainy Mountain" by N. Scott Momaday, both a historical account of the Kiowa people from their beginnings, as well as a memoir, filled with Kiowa folklore and tradition.
I encourage everyone to explore the rich literary work of Native American people. Not sure where to start? RLB Library is always a great bet when it comes to anything literary. Reach out to our knowledgeable staff or search the library's online catalogue.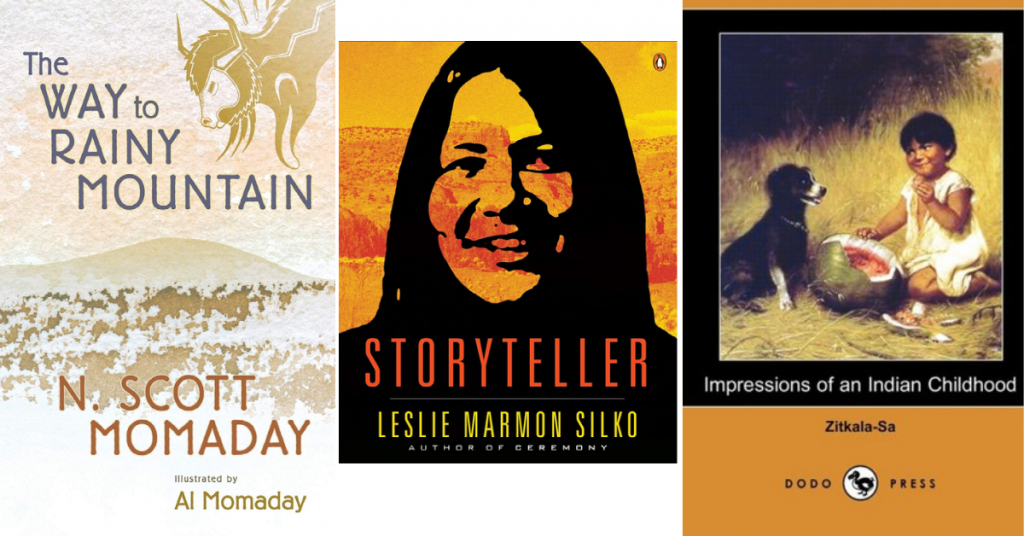 _______________________________________________________________
This post was written by Thomas Dettling, UB undergraduate student and Special Collections & Archives student worker.