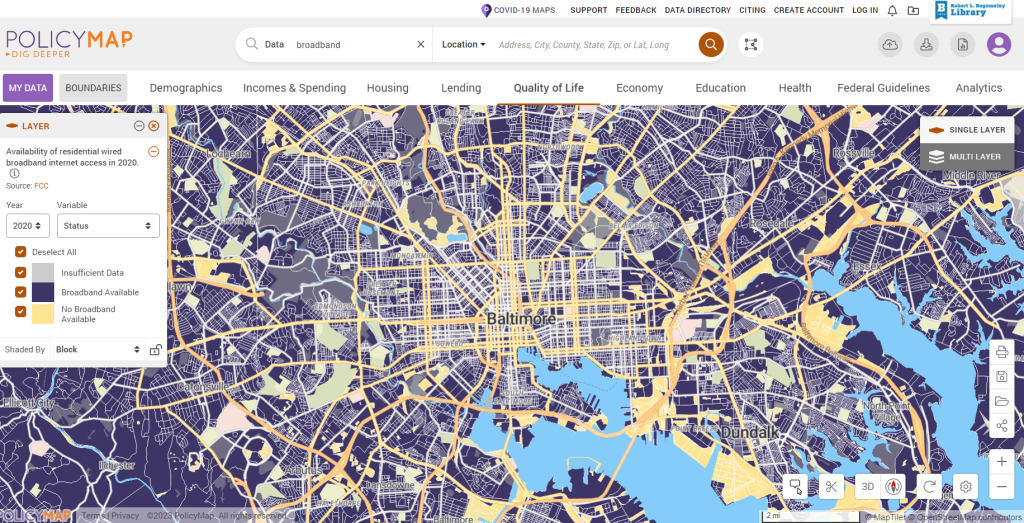 Do you wish you could create a map using data from different sources, including your own data? Well, the RLB Library has available a resource called PolicyMap, a state-of-the-art mapping platform with access to a vast geographic data warehouse. Through maps, you can display visual and spatial information in your reports, projects, and presentations.
With PolicyMap, you can access tens of thousands of datasets, eliminating the need to find and standardize data from disparate sources. You can also upload your own data points to the platform. Applications include:
Identify inequities, track disease outbreaks, and plan public health interventions using social determinants of health
Pinpoint disaster-prone areas and plan emergency response strategies
Understand how policy interventions affect communities in need and identify social, economic, and health disparities
Analyze the distribution of environmental hazards, such as areas of high lead exposure and toxic waste, and understand their impact on public health and the environment
Identify areas where transportation, computer, and internet access can improve access to jobs, education, and other opportunities
Understand the changing aspects of housing markets and the challenges of affordability, segregation, and equity that can arise in different geographic areas
Includes New and updated data
The Diversity Index, plus Predominant Race/Ethnicity Data
Racial Housing Disparity data
Home Sale data (zip code level)
Area Fair Market Rent (FMR)
IRS Migration data
The Area Deprivation Index from the University of Wisconsin
CDC PLACES data
Health Professional Shortage Areas (HPSA)
High School Graduation Rates from the National Center for Education Statistics (NCES)
Premium datasets including Consumer Spending Habits, Medical Spending Estimates, Chronic Health Conditions, Risk Factors Related to Health, Home Sale data at the Zip Code level, Broadband Availability at the census block level, Home Ownership and Rental Affordability Estimates, Mortgage Loan and Mortgage Loan Denials, Opportunity Zone Resources and more.
Additional features include a citation generator— this new tool enables you to easily cite PolicyMap as the source for your research. You can choose from APA, Chicago, MLA, or AMA Style.
How do you find PolicyMap on the library website? Click on "Databases" under the library search box and look under "P" in the A-Z list of databases for PolicyMap.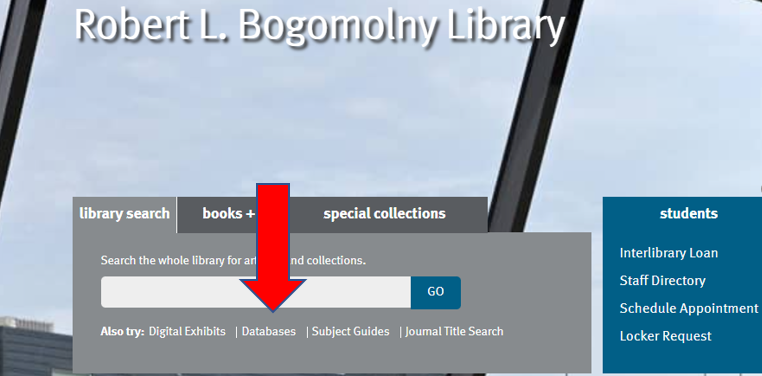 Want to learn more? PolicyMap has a Quick Start guide or check out tutorials on the PolicyMap Tutorial page.
Questions? Contact Debbie Li, dli@ubalt.edu.