Did you know that Langsdale Library offers a list of all of our newest materials? We do! Each month we'll post an update letting you know about a few select titles, but there are far too many to mention here so be sure to check out our comprehensive online list. There is an RSS feed to the list, so you can subscribe and be updated when new materials get listed each month.
New Materials at Langsdale:
"Baltimore has long had an LGBT community, but it was not until the 1960s that this ostracized minority of lesbian, gay, bisexual, and transgender individuals began demanding equality. By 1973, Metropolitan Community Church was established, and in 1975, a brave band of a dozen met for a Pride Rally at Mount Vernon Square. It was also at this time that the Gay and Lesbian Community Center emerged, offering a clinic

and gay youth and lesbian support groups. The Johns Hopkins SHARE (Study to Help the AIDS Research Effort) became a national model in 1984 for the treatment and etiology of HIV. The award-winning Chase Brexton Clinic serves thousands every year, having grown from a tiny office to the biggest AIDS health care facility in the city, with six more locations in Maryland today."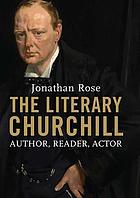 This literary biography introduces a Churchill we have not known before. Author Jonathan Rose explores in tandem Churchill's careers as statesman and author, revealing the profound influence of literature and theater on Churchill's personal, carefully composed grand story and on the decisions he made throughout his political life. Rose analyzes Churchill's writings and their reception (he won the Nobel Prize for

Literature in 1953 and was a best-selling author), and chronicles his dealings with publishers, editors, literary agents, and censors. The book also identifies an array of authors who shaped Churchill's own writings and politics. Rose investigates the effect of Churchill's passion for theater on his approach to reportage, memoirs, and historical works. Perhaps most remarkably, Rose reveals the unmistakable influence of Churchill's reading on every important episode of his public life, including his championship of social reform, plans for the Gallipoli invasion, command during the Blitz, crusade for Zionism, and efforts to prevent a nuclear arms race. In conclusion, Rose traces the significance of Churchill's writings to later generations of politicians, among them President John F. Kennedy as he struggled to extricate the U.S. from the Cuban Missile Crisis.
The epic conclusion to the adventures of Bilbo Baggins. The dragon Smaug rains his fiery wrath down upon the defenseless men, women, and children of Lake-town. Obsessed above all else with his reclaimed treasure, Thorin sacrifices friendship and honor to hoard it as Bilbo attempts to make him see reason.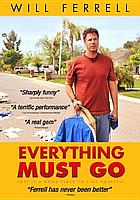 "Nick, a career salesman who loses his wife and his job in the worst day of his life. Faced with his life imploding, Nick puts it all on the line–or, rather, on the lawn–as he moves himself and all his possessions to his front yard"
These are just a few of the many new books, movies, and games at your Langsdale Library. To see the complete listing of new materials check out our list right here! If you want to receive updates when new materials get listed each month, you can subscribe to the list through the RSS feed.