NEW MATERIALS AT LANGSDALE!

Did you know that Langsdale Library offers a list of all of our newest materials? We do! Each month we'll post an update letting you know about a few select titles, but there are far too many to mention here so be sure to check out our comprehensive online list. There is an RSS feed to the list, so you can subscribe and be updated when new materials get listed each month.
New Materials at Langsdale: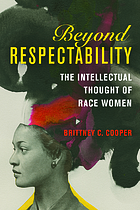 "Beyond Respectability charts the development of African American women as public intellectuals and the evolution of their thought from the end of the 1800s through the Black Power era of the 1970s. Eschewing the Great Race Man paradigm so prominent in contemporary discourse, Brittney C. Cooper looks at the far-reaching intellectual achievements of female thinkers and activists like Anna Julia Cooper, Mary Church

Terrell, Fannie Barrier Williams, Pauli Murray, and Toni Cade Bambara. Cooper delves into the processes that transformed these women and others into racial leadership figures, including long-overdue discussions of their theoretical output and personal experiences. As Cooper shows, their body of work critically reshaped our understandings of race and gender discourse. It also confronted entrenched ideas of how–and who–produced racial knowledge."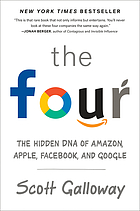 "Business professor Scott Galloway asks fundamental questions about Amazon, Apple, Facebook, and Google. How did those four infiltrate our lives so completely that they're almost impossible to avoid (or boycott)? Why does the stock market forgive them for sins that would destroy other firms? And as they race to become the world's first trillion-dollar company, can anyone chalƯlenge them? Galloway deconstructs the
strategies of the Four that lurk beneath their shiny veneers. He shows how they manipulate the fundamental emotional needs that have driven us since our ancestors lived in caves, at a speed and scope others cant match. And he reveals how you can apply the lessons of their ascent to your own business or career."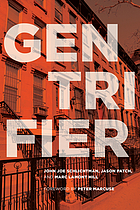 "As urban job prospects change to reflect a more 'creative' economy and the desire for a particular form of 'urban living' continues to grow, so too does the migration of young people to cities. Gentrification and gentrifiers are often understood as 'dirty' words, ideas discussed at a veiled distance. Gentrifiers, in particular, are usually a 'they.' Gentrifier demystifies the idea of gentrification by opening a conversation that links the theoretical and the grassroots, spanning the literature of urban sociology, geography, planning, policy, and more. Along with established research, new analytical tools, and contemporary anecdotes, John Joe Schlichtman, Jason Patch, and Marc Lamont Hill place their personal experiences as urbanists, academics, parents, and spouses at the centre of analysis. They expose raw conversations usually reserved for the privacy of people's intimate social networks in order to complicate our understanding of the individual decisions behind urban living and the displacement of low-income residents. The authors' accounts of living in New York City, San Diego, Chicago, Philadelphia, and Providence link economic, political, and sociocultural factors to challenge the readers' current understanding of gentrification and their own roles within their neighbourhoods."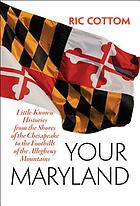 "'Good evening, I'm Ric Cottom' is the well-recognized introduction to Your Maryland on WYPR. When, in 2001, Ric signed on to deliver a weekly segment on Maryland history during All Things Considered on WYPR, his was the first short-form radio spot the station featured. Ric narrates little-known human interest stories from any point in Maryland's past, from the early colonial period through the start of the
twentieth century. He discovered many of the stories during his time as the director of the Maryland Historical Society, researching factual histories that he could deliver in a storytelling format. The genre is unique, blending narrative or literary nonfiction with regional history."

These are just a few of the many new books, movies, and games at your Langsdale Library. To see the complete listing of new materials check out our list right here! If you want to receive updates when new materials get listed each month, you can subscribe to the list through the RSS feed!