In archives and libraries "the stacks" refers to the many resources held by a repository for students and researchers to use. Librarians, archivists, academic tutors, and others work hard to preserve and make these resources and collections accessible and to create a welcoming environment for students and researchers. As the year progresses, A Look Behind the Stacks continues highlighting the people and work behind the UB RLB Library and the Special Collections & Archives. Follow our blog to Meet the Library and to learn more about our library work behind the stacks!
We're excited to introduce Delores Redman, who connects patrons with the resources they need through Inter-Campus Delivery and Book & Document Delivery services in Access Services of the RLB Library! We hope you enjoy learning about Delores in her own words in her new blog post:
Name: Delores Redman, Intercampus/ILL Lending Delivery Staff-member in Access Services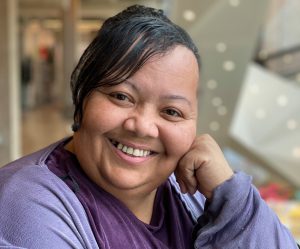 Role in the Library:
I process resources for the UB community to access from the RLB Library. This includes intercampus and Interlibrary Loan (ILL) books and articles coming in for UB patrons to borrow, and articles and books going out to other university campuses and libraries in Maryland and all over the world for others to borrow.
What is ILL and How Does It Work?  When book requests come in from other libraries through our software, I identify whether the book is available in the stacks, and if so, send the item out to the requesting library. I do the same for the USM system books. If it's an article or book chapter request, it can get scanned and sent right to the receiving library. While we're working in the teleworking world during this Pandemic, we're concentrating on requests we can process in the virtual environment so our patrons can continue getting resources they need. We will have limited target Library Access dates at the RLB Library soon to provide the UB community resources from our physical collection.
Educational Background: I graduated from Community College of Baltimore with an AA degree and finished my Bachelor of Arts Degree here at University of Baltimore in Interdisciplinary Studies.
Past Experience:  I worked at CCB's Library while attending there as a student for 3 years, then when I came to UB, I worked here as a student worker in the Library for 2 years from 1994-1996, then as a Contractual worker for 4 years from 1996-2000, and then as a full-time worker starting in 2000. I've been at UB really for 26 years, 20 years as a full-time worker. I've been at every level of status at UB!
My most passionate hobby: I am a Musical theatre fan! I was in a high school musical as a junior and pretty much found that I loved it. I returned as a senior and did the two final school musicals. I continued doing Musical theatre, really heavy into it at Essex Community College, academic and summer theatre. I also did some Dinner Theatre. I ushered at the now (defunct) Morris Mechanic theatre for 12 years while working and going to school at UB, and house-managed at the Hippodrome theatre for 4 years.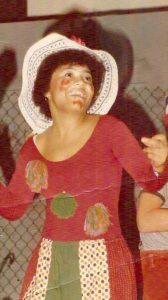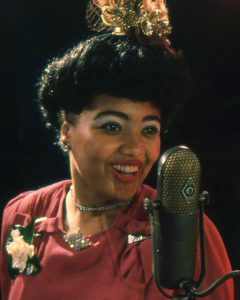 Favorite Experience in the Library:  I enjoy working with students and helping them to get the resources (books and articles) they need. The overwhelming majority are very thankful that they can get what they need delivered right to their home Library or in their email. I like the diversity here at the school. You get to meet so many people from all over and it contributes to your growth, so you're not stuck in your own "bubble." UB is a very approachable place!
_________________________________________________________
This post was contributed by Delores Redman. We hope you enjoyed learning about Delores and her work in the library helping patrons to access valuable resources on or off-campus or online through her blog post! Thank you, Delores!
If you are looking for articles, book chapters, or more, head to the RLB Library website to learn about our resources or make an Interlibrary Loan Request!