The COVID-19 pandemic halted a number of regular public events and gatherings throughout 2020. One year later, we are still being careful, but finding as many ways as possible to resume our normal celebrations, festivals, and events online, in-person, both.
AFRAM began in 1976 as the Afro-American Exposition in Baltimore. It was part of the bicentennial celebration that year in Maryland and celebrated Black arts, history, and culture. Since then, it has grown, evolved, and endured. AFRAM is synonymous with Baltimore and is today one of the largest African American festivals on the U.S. East Coast. Hosted in Druid Hill Park, Baltimore, each year there are regularly more than 100,000 participants. The festival is a celebration for every from all backgrounds to enjoy entertainment, local cuisine, and more.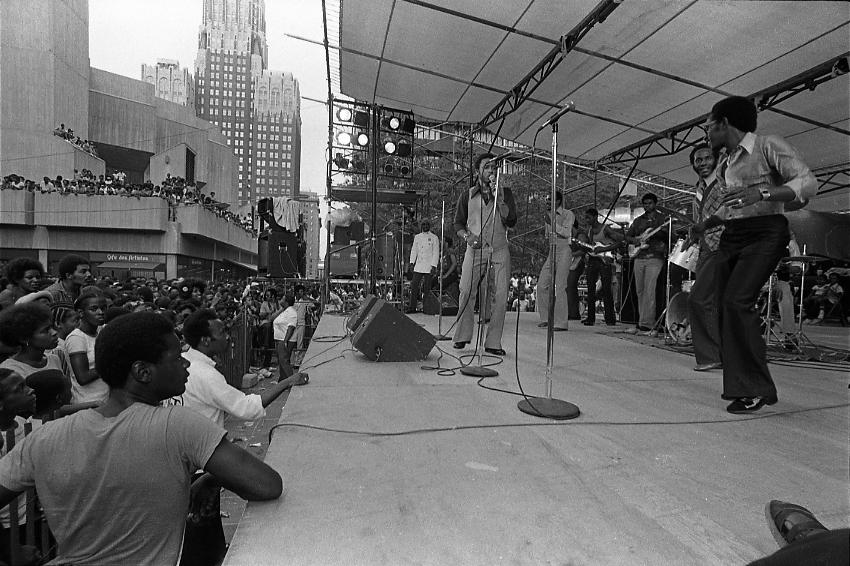 Due to the COVID-19 pandemic, AFRAM had to take a break in 2020. But, this year AFRAM 2021 is celebrating with a week-long celebration between August 15 and August 22 that includes a combination of virtual and in-person events that highlight Baltimore's Black artists, creators, and businesses.
Learn More About AFRAM 2021 and Find the Schedule of Events With Their Website
To further celebrate, we hope you will also enjoy diving into the digital exhibits celebrating the history of AFRAM from the UB Special Collections & Archives.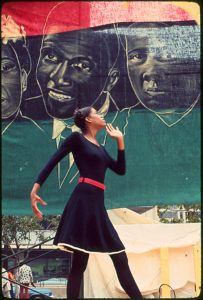 The AFRAM Festival: A digital gallery including images and insights on a complex and changeful event in Baltimore Area is a digital exhibit curated by Special Collections & Archives 2019 intern, Leah Ruggiere. This exhibit provides a look into the history of the festival and more recent iterations of AFRAM in the 2000s. It includes interviews, photographs, and video footage selected from archival collections at the UB Special Collections & Archives. One of the interviews features one our own Angela Koukoui, Outreach Coordinator at the archives. Be sure to check it out and learn about her participation in the festival as a child and its impact on her. This exhibit also features an abundance of photographs depicting AFRAM's events, dance performances, and musical acts (including the legendary Gil Scott-Heron), many of which come from our Robert Breck Chapman Photographs collection. Even more images can be found online through the finding aid.

UB Special Collections & Archives also has another
online exhibit featuring photographs of AFRAM
from the
Robert Breck Chapman Photographscollection in Flickr that includes 99 photographs selected, scanned, and curated by Special Collections & Archives staff. As the album description reads explains, the set of photographic slides and negatives documents AFRAM in Baltimore from its beginning in 1976.
The images in this exhibit were selected from approximately 20,000 AFRAM images contained in the Robert
Breck Chapman Photographs collection. Mr.
Chapman was a photographer working for Baltimore's Model Cities, and later
for the City's Urban Services Agency, Housing and Community Development. He was also the unofficial
photographer of Mayor Kurt Schmoke. Chapman photographed the annual AFRAM Expo from 1976 until
1996. We hope you will also enjoy this online exhibit, AFRAM Expo.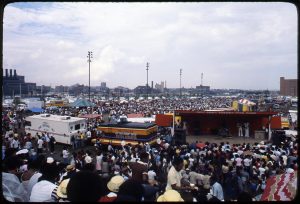 ________________________________________________________________________________________
Thomas Dettling, UB undergraduate student and Special Collections & Archives student worker, contributed to this post.