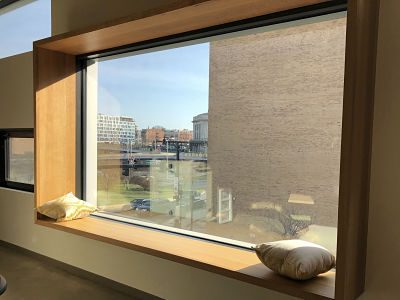 With finals approaching, the RLB Library is a great place to study. During DeStress Fest (Dec. 6 to Dec. 10), the library will also provide plenty of opportunity for you to take a break:
Make paper snowflakes, color and relax with word puzzles. First floor, Room 112.
Free snacks will be available throughout the week to help you study in the Library!
On Tuesday Dec 7, learn about Mandalas and color your own! (Hosted by the Office of Diversity and International Services.) First floor, Room 112.
Academic coaches will be available Tuesday 2-4 pm and Wed 1-3 pm on the second floor.
On Wednesday Dec 8, the Writing Center will hold drop-in hours 1:00 to 4:00 pm. Get help from a consultant on your work at any stage of the writing process from brainstorming to final draft! Second floor, BL217.
Can't make the in-person? Online appointments will be available throughout the week with writing consultants and tutors.
For virtual ways to destress, check out this useful guide containing resources ranging from animal cams to yoga.
Good luck and finish strong!
Questions? Please contact Debbie Li (dli@ubalt.edu).