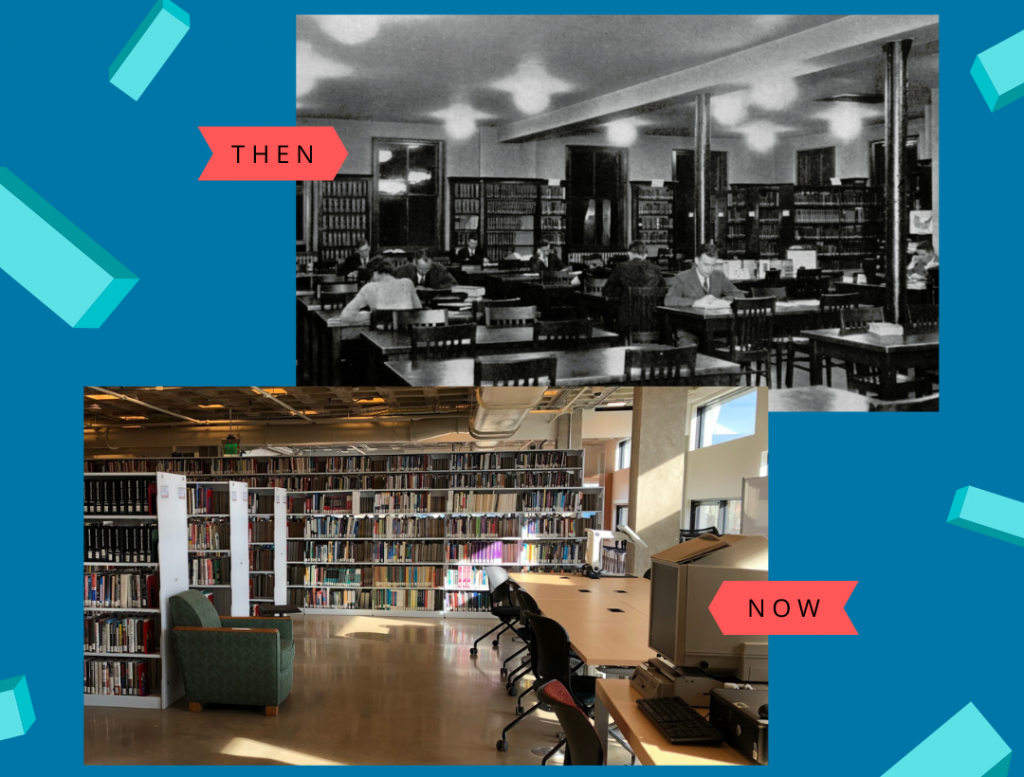 University libraries have long been the center of any academic setting. Stored upon their shelves and in their digital catalogues are centuries of knowledge, both new and well established. All of this knowledge is readily accessible for students at any given moment. In addition to providing valuable resources, libraries have often represented a place of solace and focus, where the often used "quiet rule" on some floors of the building evokes a sense of reverence to the institution itself along with the very concept of learning. When we imagine students studying, we often picture them in the library.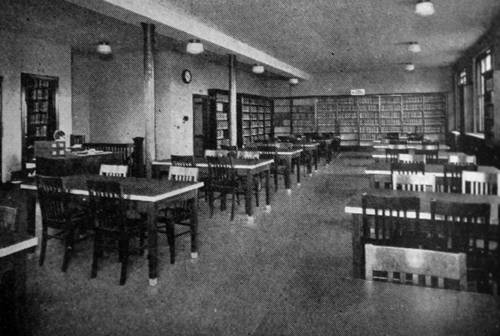 Libraries are a place where students retreat to as they prepare for that big exam, or where a group project is brought to fruition by students gathered around a communal table or in dedicated group study rooms. Libraries can be meeting spaces and quiet refuges, and the resources they provide can be essential to education and fun.
While the landscape of academia has gone through many changes over the years the library too, has had to adapt with computer labs, audio/video collections, digital catalogues, and now at UBalt and other universities, fully online semesters. However, the spirit of the library as the academic center of campus has remained steadfast throughout.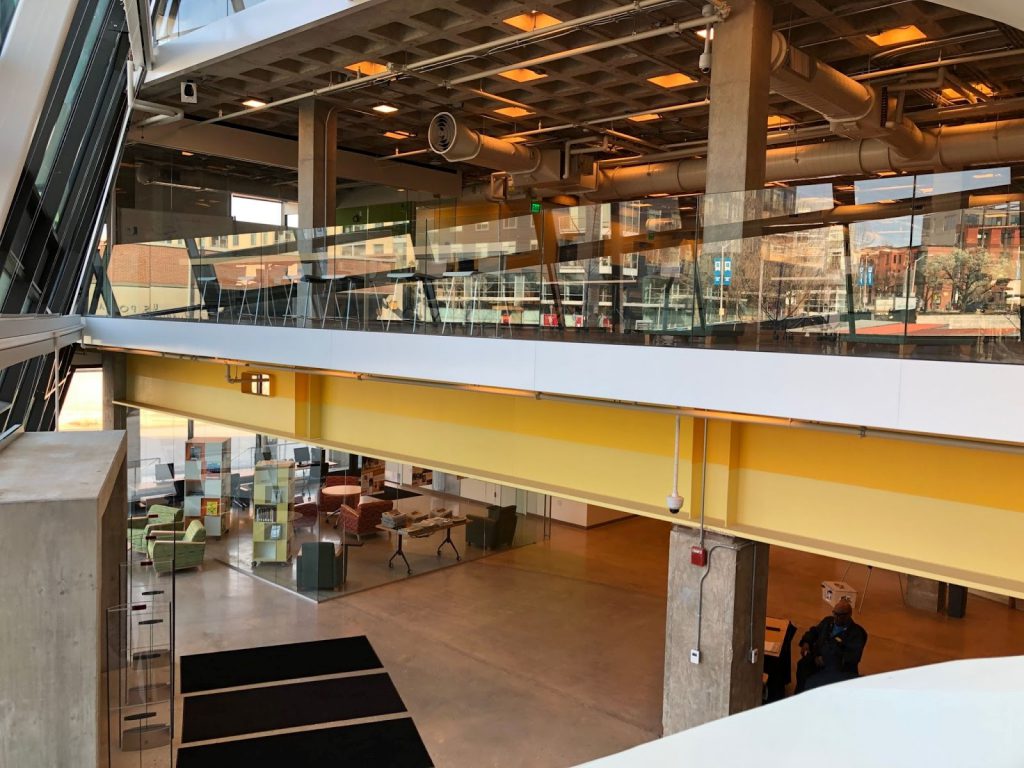 UBalt's own RLB Library has come a long way since the University was founded in 1925. Formerly known as the Langsdale Library, the location of the building has changed over time and it has also undergone a number of cosmetic changes as well. The above photos show the university library's interior – first, from the UB yearbook, The Reporter in 1937, and then a more recent photo taken by library staff at RLB Library in 2020.
The path from then to now was marked by big moments in the library's history: an expanding UBalt campus, a devastating library fire in the 1980s, and most recently a sleek, new renovation from an award-winning architect, just to name a few. Even in the midst of a global pandemic when all classes were being conducted online, our library staff worked diligently to continue providing all of the library's services to the student body. The digital catalogue has been as accessible as ever, but thanks to staff efforts and dedication, physical textbooks and materials have also remained available through a safe and socially distanced curbside pick-up option. Staff have also worked tirelessly to scan materials as appropriate in order to serve library and archives patrons remotely. It's safe to say that we are fortunate to have such a driven, talented team at the RLB Library, and we can count on them to continue to provide excellent services for the UBalt community, especially during these challenging times.
___________________________________________________________
This post was written by Thomas Dettling, UB undergraduate student and Special Collections & Archives student worker.